if you've been reading my blog for any length of time, you know how passionate i am about teaching this series. all of you that missed taking these courses in the online format don't have to wait any longer!
now available for purchase in e-book format is my
'Beautifully Handmade'
series. these are my courses which were previously taught in an online format only at
Get It Scrapped!
all of the course materials, for each book, have been converted to their respective downloadable PDF files and can be purchased individually at
$20 per e-book
.
for those of you not familiar with the series, here's a breakdown of each e-book available in the Beautifully Handade series.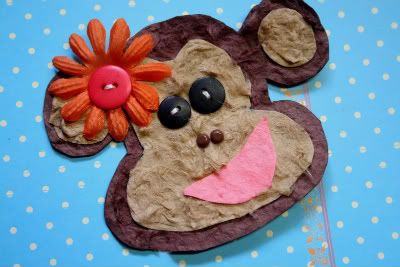 Embellishments: Beautifully Handmade
$20.00
This book is a jam-packed 100+ page e-book wherein, I share a wealth of ideas, inspiration,and step-by-step tutorials for hand-making custom embellishments. These embellishments are not only fun, unique, and beautiful, their cost is a fraction of what you'd pay for ready-mades. You'll learn how to make your own flowers using fabrics, felt, dollar store finds, patterned paper scraps, buttons and brads. I will take you through the process of paper piecing, making the ever-popular epoxy buttons, journaling spots and much much more!
This e-book includes 10 packed chapters teaching you not only how to make gorgeous handmade embellishments but also how to select and prepare materials for maximum yield at minimum cost.
Spend less money and add beautiful, original handmade touches.
Scrapbooking with Fabric $20.00
This book is a jam-packed 100+ page e-book wherein you'll learn how to add the warmth & texture of various textiles to your scrapbooking projects. You will learn a diverse range of techniques for adding fabric in big and small ways. Not only will you have increased confidence in yourself in using various store-bought fabrics, but you'll also learn how to incorporate meaningful fabrics as the focus of your layout. As always I will having you pushing the boundaries of your creativity, while encouraging you to reduce.reuse.recycle castoff fabrics to make them useful again. Even if you think you "know" fabric, you will find new ideas for using it on your pages and projects in this e-book. In
"Scrapbooking with Fabric"
you'll be taking more than needle and thread to the page–you'll be working with stiffeners, inks, stablilizers, adhesives . . . and even crayons!
Cards: Beautifully Handmade
$20.00
This book is 100+ pages filled full of card ideas for you to use up your scraps to make greetings that will touch the hearts of your friends and family. From postal service regulations to envelope ideas: I cover everything you need to know about making and sending cards — beginning with USPS postal regulations for size and shape of standard cards vs. non-standard cards, moving on to unique folding techniques, shapely cards, transparent card and then I get funky with envelope décor that is sure to make your recipient smile! You also learn much about my creative process and formula for QUICKLY making LOTS of cards that are all DIFFERENT. It's my
"secret formula"
– that won't be secret to you any more.
******************************
you can see many more details of my crafting style and gather a good idea of what types of projects you'll see inside the pages of each Beautifully Handmade e-book by viewing all my posts on my blog tagged:
Scrapbooking
.
as always, if you have question prior to purchasing, please email me using the link under my photo to the right and i'll get back to you as soon as possible.