ahhhhhh.
garage sale season!
i think i'm in love!
i spent a good part of the day at the Rte 40 garage sale (think miles upon miles of garage sales) with my dad, connie, grandma rose and kristen (my brother greg's girlfriend!)
a little tradition we have, i guess.
hittin' the sales every spring with my dad.
or fleamarkets.
can you believe, kristen (20 something), had never, ever, ever been to a garage sale?
seriously sheltered. poor thing. just kiddin' kristen!
i think she's hooked now! she scored tons of goodies to use in her new apartment!
and connie. she scored BIG at one yard.
gobs and gobs and gobs and gobs of barbie accessories
AND
gobs and gobs and gobs and gobs of barbie clothes.
for my girls.
for, get this............$3.00!!!!!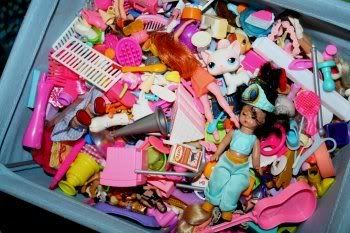 ashlyn is in heaven!
and i'm learning to like barbies.
daddy went to hang with the guys to watch basketball and me and the girls played barbies.....for hours. i mean, i think i played with barbies more this evening than i did my entire childhood combined. i don't remember liking barbies much as a girl. i was more into riding the pony, romping in the hay, milking the cows and picking veggies from grandma's garden.
but hey, it's kinda fun.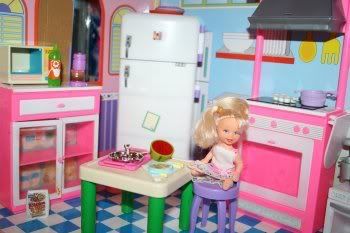 my goal for the trip was to stock ashlyn up with a summer wardrobe, but i left with only a pair of jeans and a lightweight jacket. total bummer.
BUT
we also scored a bigger bike for ash for a screamin' steal! $3.00! an Elizabeth George Bible study book, some large glass jars for the studio----for FREE, some pretty, prissy, sparkly, pink princess dress shoes for ........can you guess? yup. ashlyn, and, hmmmmmm....oh, some really, really cool vintage necklaces, some fun beads for ash, a nightgown for em, and the thing that excites me the most.......
this game for $1.00!!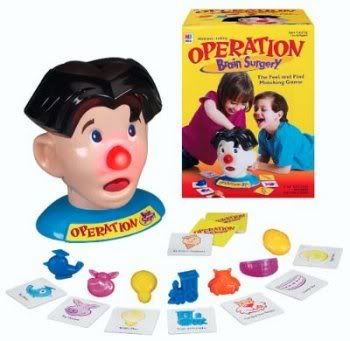 this is one that is hard to find anywhere, but they use it at therapy with ashlyn and it has helped her with tactile sensory issues and teaching her to relate pictures with the feel of objects!
i was THRILLED! and i spent less than $10!
man, i love me some garage sales!
(pssssssssst, only one more sleep until grammy at the beach comes----ashlyn can't wait!)