(take two----i had this all typed out and blogger ate my post. grrrrrrr)
i was asked to contribute 7 projects to a book put out by Memory Makers called "Show it Off" early last summer. it had tons of fun putting together projects to be used for display as home decor. and was even more excited knowing that they would eventually make their way back to me so i could actually use them as decor in the kids' bedrooms.
so i got all my artwork back well over a month ago, but no book. so i called and was assure it was in que to be sent and i'd have it in a few weeks. well a few weeks went by and still no book. so i called and they rushed a copy out to me.
thumbing through it one afternoon, i couldn't for the life of me figure out why ashlyn was staring at me with this giddy little grin across her face and she was bouncing up and down squealing with delight. "look mommy........it's me" as she pointed to the back cover.
sure enough. there she is!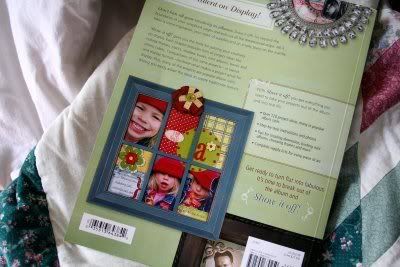 i've had artwork grace covers of books/magazines before, but i generally knew about it ahead of time. this time, didn't have a clue. the reaction of ashlyn seeing herself in print will never get old!
here's a closer look at the project that will grace the walls of emma's bedroom----as soon as i get the walls painted.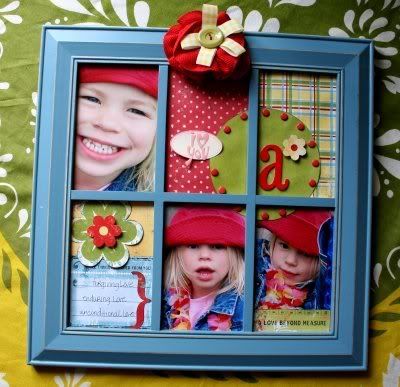 off to pop some more bubbles being blown by this bubble obsessed shortcake.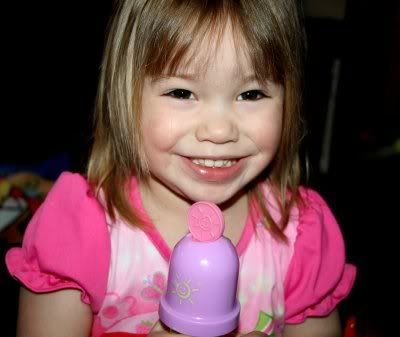 (ps. yes, i know this is a total fluff post. bare with me one more day and i promise to try to have something worthwhile to say/share. i've never in my life been so happy to see april 15th finally here. to say it's been crazy, insane at work would be an understatement. the joys of working for an accountant! go get your taxes mailed, my friends.......you have 12 hours, 23 minutes, and 46 seconds, 45, 44, 43, 42...........)