these grow your own animals we found in the $1 bin at michael's have been the most entertaining gift we've ever given the kids. most of the grow in water toys are pretty worthless and not even slightly entertaining, but these have broken all previous negative thoughts about such toys.
they started small, like palm size.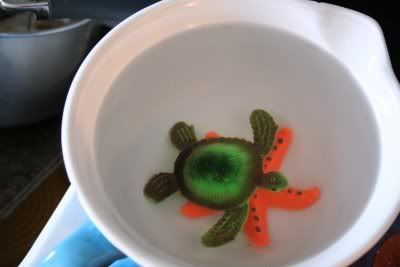 and then graduated to my largest soup pot.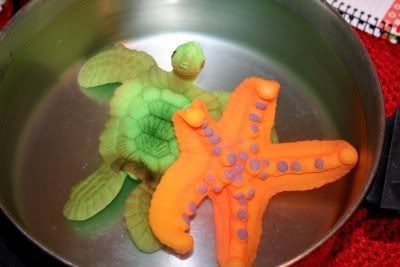 then to the jacuzzi tub.
and then they met some friends.
and then i stopped taking pictures of them. even though the girls stop what they are doing at least a dozen times and almost get more excited than they were on Christmas morning, and run down as fast as they can to go check on their growth.
that's what's happening in my neck of the woods. along with strep throat. and pink eye. and pluggin away on CHA samples and class tutorials. oh, and we can't forget all the meltdowns and sibling squabbles. *sigh* i'm ready for a normal routine again.