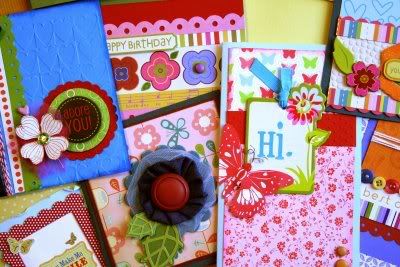 a couple weeks ago I announced open registration for Cards: Beautifully Handmade.
TONIGHT, i'll be chatting about the class in the LiveChat at Get it Scrapped!
you'll need to click over to the forums (
click here
) and click on LiveChat in the upper toolbar. if you aren't logged in, you'll be prompted to do so. registration for a username is FREE and super easy----you'll want to take care of that prior to the chat.
Why CHAT? well, because:
1. it's fun.
2. it's informative.
3. get your questions answered about my online classes.
4. and there WILL be prizes! prizes include a grab bag of Karen Foster Design products and a FREE class pass to any class at Get it Scrapped!
all PERFECT reasons in my book!
if this is the first you've heard about my class, here's more details!
Cards: Beautifully Handmade
(<----click to register)
Cost $25.July 13 - 30, Mondays & Thursdays
"Join Tania for a 6-session course, over 3 weeks, where you will learn a diverse range of card making techniques. Not only will you have increased confidence in yourself for making beautiful handmade cards, but you'll also increase your stash of 'ready to be used' cards for every occasion along the way. She'll also share her knowledge on postal rules and regulations for mailing your embellished cards and those card creations that are unique in shape and size."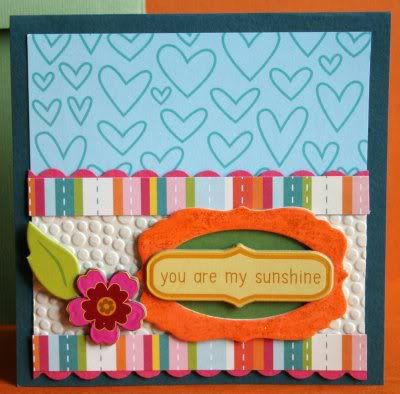 Course will cover:
Basic Card Making: focusing on the basic sizes of card making, deciphering envelope sizes, basic US postal regulations, and making envelopes from templates. Also, tips and ideas for how to make your cards look beautifully finished inside and out.
It's in the Fold: focusing on a variety of folding techniques, including, but not limited to: gatefold, accordion folds, flip and folds, and gift wrap fold.
Staying in Shape: focusing on shaped cards for all occasions, including holidays/birthdays.
Getting Edgy: focusing on cards with unique edges (i.e. wavy, scalloped, rounded, etc.)
Clearly Spoken: focusing on cards with transparent qualities (i.e. cards from transparencies, cards with vellum overlays, using acetate recycled from embellishments for peek-a-boo cards)
All Tucked In: focusing on ideas to jazz up the envelopes, inside and out, that your cards are being mailed in.