yesterday...i spent a huge majority of the day designing and it felt good! i got 18 cards done....one for a wedding, one for a graduation, 7 for classes and 9 for pinecone---wooohoooo!! and this morning i've already designed a composition book to keep all those miscellaneous notes i need to remind my ever hurting brain.
anywho....my favorite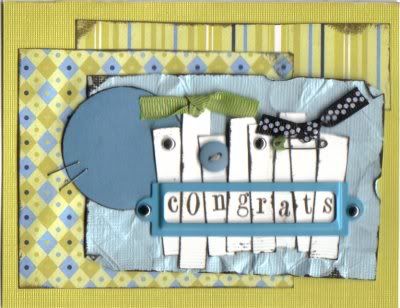 today is a busy day of running errands and tending to little ones. i need to run all these class projects to the shop and finish some laundry, make baby food, pack the kids up for a trip to grammy's.....then get ready for a night out with my hubby! spending some time tonight with some good friends of ours celebrating their oldest daughter's graduation from highschool. congrats cassie!