ashlyn fell asleep by herself (which is a miracle in and of itself) and she stayed in HER own room, in HER own bed the entire night!
this is cause for MAJOR celebration!
*celebrate good times---come on.........come on and celebrate! celebrate, good times---come on*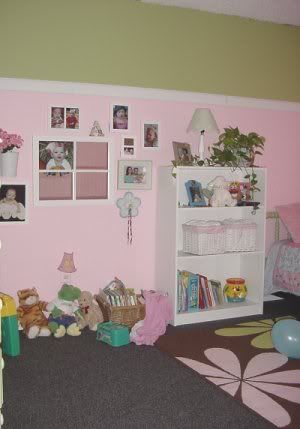 now, i happen to think this is the cutest room ever. one that any little princess would want to be in to catch up on her beauty sleep......don't you?
i was so thrilled to find this fun and funky rug at target on clearance for 5 bucks.....i repeat....5 bucks! what a steal. i think it is the perfect accent to her room! i just love how everything came together and love it even more now that she finally spent an entire night in her room all by herself!!!!
HALLELUJAH, hallelujah, hallelujah.................hallllllllllllllelujah, hallelujah, halllleeeeeeeeeehhhhhluuuuuujah!