that runs in the family....well, at least a quirk of both ashlyn and emma. hair.
what is it with doll baby hair that they both have to hold it to tickle their nose and suck their thumb at the same time?
totally crazy!
we bought this Barbie wig for ashlyn for Christmas---she's sooo into playing dress-up. it appears that emma has taken quite a liking to it, eh?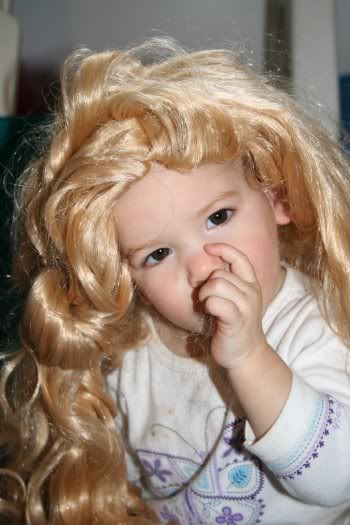 in other news.....i joined at Photo A Day Challenge with some girls at www.twopeasinabucket.com. totally inspiring. i've created a new blog just to host these specific photos. check it out and be sure to mark it in your favorites.
www.taniawillisphotography.blogspot.com
good night!