yeppers! emma finally decided to give up crawling (well, almost) and start walking. a few weeks ago she took 3-5 steps at a time on occassion, but then about a week ago she literally starting walking everywhere. she falls down, she gets right back up again. she is just adorable toddling around everywhere!
walking around always with something in tow.
and you see that? see what she's doing???? oh.my.heck!!!! what is it with my girls and baby doll hair???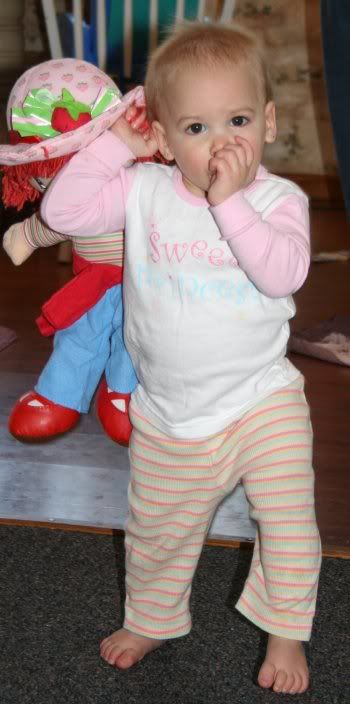 for all you faithful blog readers.....my appologies. i'll get back on track and update a little more often---don't give up on me yet! i snapped TONS of photos 2 days ago. give me a bit to resize them and upload them to a hosting site and i'll share!