okay.......couldn't resist scrapping this funny.
ashlyn is a hoot.
since you probably can't read the journaling in the small image, it says:
"that was ashlyn"
CRACK-UP
ashlyn, you are the only girl i know who will let out a fart -- a loud one mind you-- in public at target and not be ashamed to run down the aisle claiming it as your own.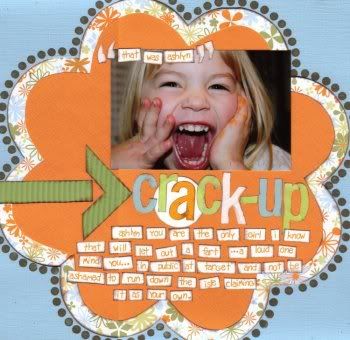 and another layout......part of a challenge.
only pictures can touch the background paper, all patterned paper, embellishments, journaling, stickers, etc. had to be on TOP of the picture/s. (and yes, these are pictures from 2004---i really am that far behind)