and i didn't break it, did i? HA! caught you. caught you doubting me. didn't i?
yep, come on, just admit it. you didn't have faith in me did you? it's okay. i understand. life is just that way sometimes. i'm always full of good intentions, but life gets in the way sometimes.
okay. enough rambling. here's brief recap of the past few weeks.
ashlyn hit the jackpot during a shopping trip with grammy and papa--a trip to toys-r-us for her birthday. she ended up with a Barbie house with 50+ accessories, a Barbie car, lite-brite refills, and lots of other stuff i can't remember, along with this bubblemachine. this thing has run non-stop since she got it providing many happy moments in the willis household lately. and the Barbie stuff. i must admit i haven't even seen it. it is treasured materials that only ashlyn is allowed to touch. no mommies, no daddies and no emmas. so, that means, she LOVES it.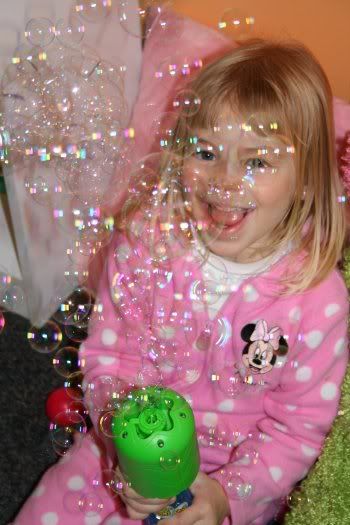 but the bubbles.....she's all about sharing those cause she loves to hear emma giggle when they pop on her nose.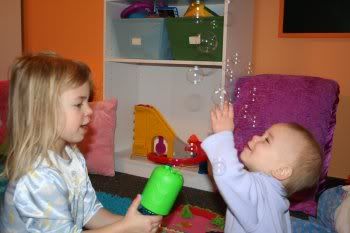 another fun one she got for her birthday---a Munchkin cheerleader. this thing is hysterical!
"muchkins say whoop-ti-do, we are here to cheer for you yeeehaww, whooohooo!"
"we're number one, we can't be number two, cause we're gonna beat the whoopsies out of you."
"wiggle it, just a little bit--come on move."
okay, you get the point. money well spent on this one. thanks grams and papa.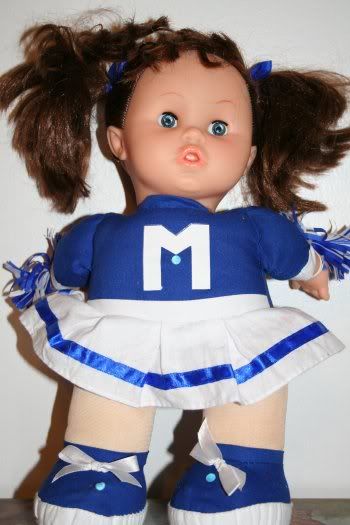 then i got to see my adorable baby girl on display in Archiver's! yeppers.....the kits are up for SALE! yeah. i've been getting emails about them left and right. i had to make a trip over there myself and sneak a picture.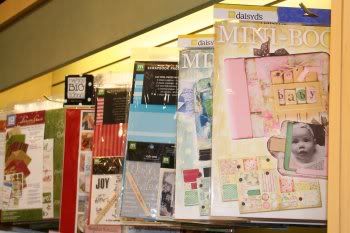 oh....i moved onto the third round in the Scrapbook Survivor Challenge. week 2 challenge was to tilt at least 3 photos on your layout----tilting photos is soooo last year. buuuuuuuuut, i think i pulled it off with style.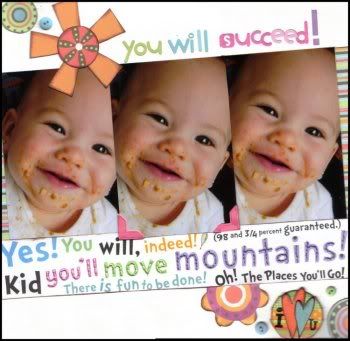 ashlyn now an obsession with her own camera---can you believe it? wonder where she gets that from? have no clue. none. anywho---thanks to miss suziQ. it doesn't have batteries or film in it, but she doesn't know the difference.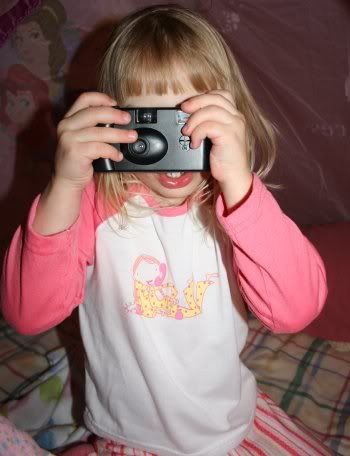 i've never heard a little toddler giggle as much as emma did while playing in ashlyn's tent this week. we put it up for one night for ashlyn to have an indoor camp-out in her room with movies and popcorn and before we knew it, it had been up for several days---for good reason. this tent has provided more laughs for the girls than any other toy they own this week. emma is fascinated with the flashlight too......definitely raising twins 3 years apart wouldn't you say?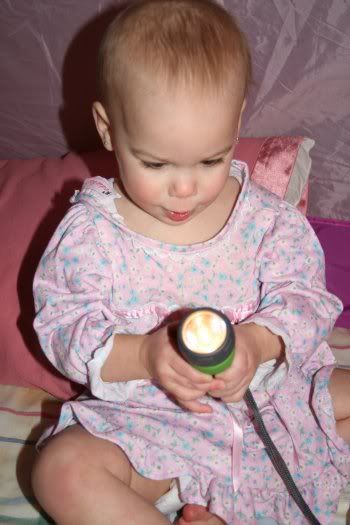 and now ashlyn has decided "i like my daddy boy and austin.....but no other boys mom."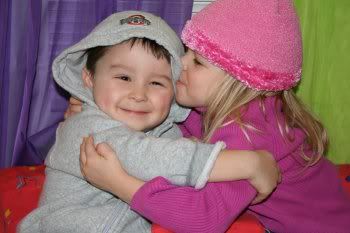 okay.......hope everyone has their picture fix for a few days. i gotta get off here and get some work done.
t