so it has been another long week with many exciting adventures. not all of them fun, some of them very stressful, but life is too short to sweat it, right?
two very long stories short.....
i fell on my back again, emma in my arms after a chair was pulled out from under me. still feeling the pain from it.
the other..........emma has hidden my keys. have no clue where. we've looked beyond everywhere. *sigh*
last time i left you all with pictures of emma painting. had a few comments about it. in case any of you were wondering, i did NOT add any paint to that little girl's head. she did it all alone. haven't given her any more paint. not yet anyway. 3 baths that day was enough. i was stupid enough to fix spagetti and meatballs for dinner that night. what was i thinking??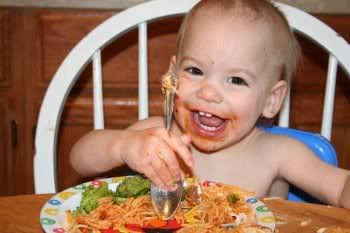 anywho.....
been hanging with suzi a lot. i like her. like her a whole lot. she helps me keep my sanity. this week we made a little cake for her friend's birthday. a little experimentation with fondant. ever tried using it? no? you should. walmart has it in the wilton cake aisle.....in the craft department. warning though-----looks super cute. tastes super bad. blech!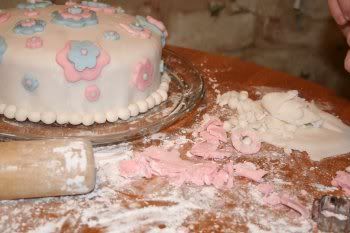 things are changing around here. visually anyways. bought a couch from my brother. love it. love change. love the new accessories i've been adding slowly but surely. a whole new color pallete. been taping paintchips to the walls and moving them around each day to see the light on them during different parts of the day. think we finally decided on a color. i have some other accessories in layaway. can't wait for it all to come together. lovin' suzi's discount at marshall's too. homegoods store---it's da' bomb!
i'm really in love with my candlesticks and pillows. like them a lot.
also loving these beautiful red gerber daisies miss suziQ brought me a few days ago too.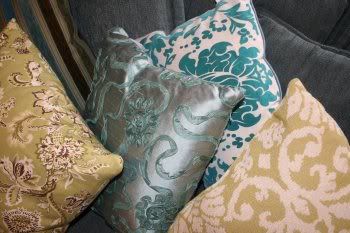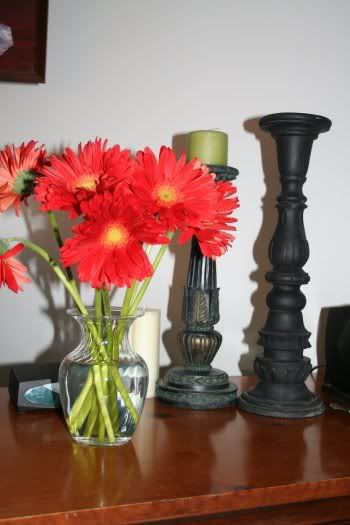 my new favorite picture.....
miss ash. wanted to be just like mommy. "hey look mom....i'm a mommy now"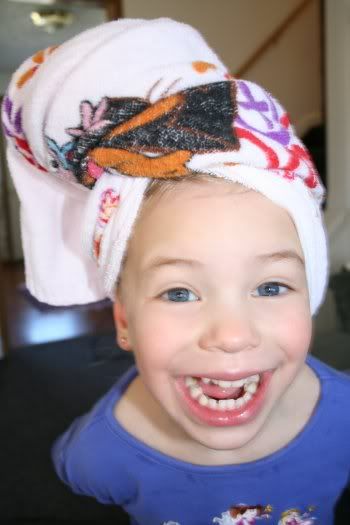 oh, and if you could have just been there to see her karaoke the other night! hysterical. let's just say she isn't shy in front of the microphone. not at all.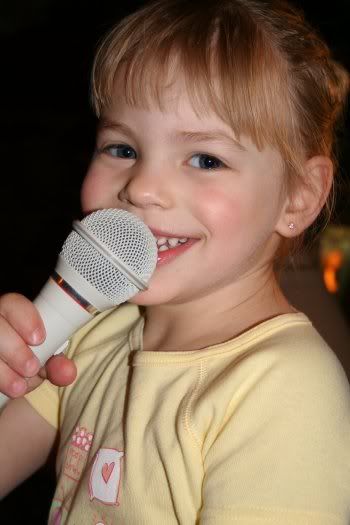 i'll add more pics throughout the week-----afterall, i did take about 500 pictures in the past week! lovin' the camera. yep. i do.