dec 19
ashlyn tickled pink to get a special surprise in the mail from my dear friend Cindy. she is always so very thoughtful to send a gorgeous package for me at Christmastime and always includes something for the kids!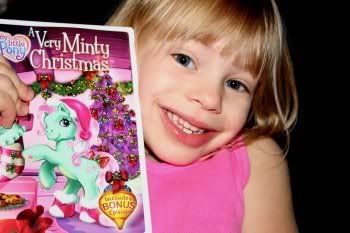 dec 18
my new diet........cough syrup spiked with vicodin, sweet oil drops for my eardrum which is on the verge of rupturing, throat drops for the sore throat that feels like strep---but isn't, and ibuprofen for the pain in my ears. we've all got it. in other words, avoid our house like the plaque.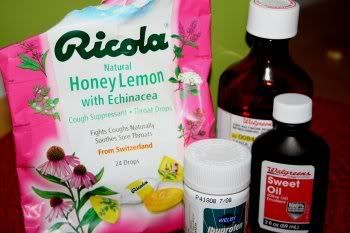 dec 17
emma enjoying a sugarplum treat. a super quick and easy treat that kids of any age can make. just a marshmallow on a popcicle stick from the craft store dipped in melted almond bark (white chocolate) tinted pink then rolled in sprinkles.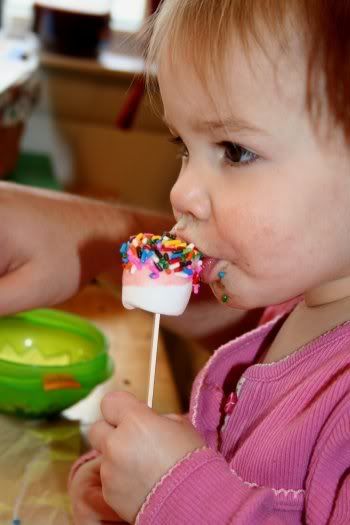 dec 15
a happy treat i discovered. hot cocoa with whipped cream sprinkled with ande's mint pieces. delish!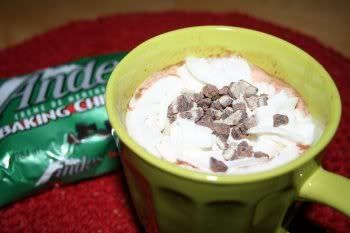 dec 14
a late night in the studio with ashlyn making lots of fun crafts and lacking a little on sleep. just plain ole being silly.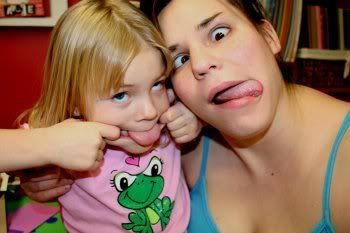 dec 13
playing with playdoh---a daily occurance in our household. this is the first time ashlyn has ever really been imaginative with playdoh and made something recognizable.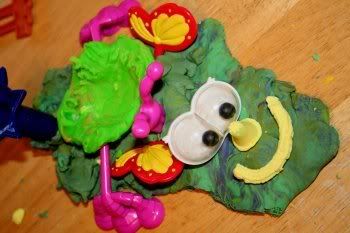 dec 12
haaahaaaa. this is a sucker/pacifier thingamabob that i picked up as a treat for ashlyn on my last trip teaching in maryland. i put it away and forgot about it----she found it and had lots of fun with it.