things that are making me happy today:
*wildflowers growing in my backyard
*being the first to wake up and having a silent house for an hour this morning
*taking an un-rushed shower
*feeling refreshed after a very relaxing weekend
*having a growing interest in the book "The Secret Life of Bees"
*childproof refrigerator/freezer locks that keep little hands out of the popcicles
*an icy cold can of cherry coke
*emma will still take a nap
*knowing that i'll be glued to the studio for the next week
things are are making me NOT so happy today: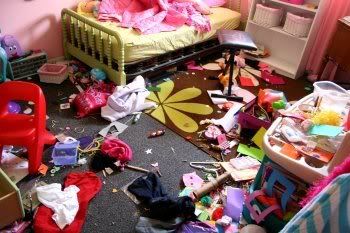 'nuff said.
i have a little girl who doesn't like picking up after herself. so i gave her the ultimatum. clean it up, or it gets pitched. i spent a quick 30 minutes in there this morning and it doesn't look any different. by tonight she'll have nothing left in her room but a bed, bookstand and dresser and the room will be rearranged leaving her no extra floor space. the art stuff will be put away until she decides she's ready to pick up after herself. the nail polish and makeup is going in the trash. i'm so frustrated, my blood is boiling. i've had enough.
i'll be back tomorrow with lots of pictures from the last week.
adios!