guess who i found on friday sitting on the floor in the kitchen making ketchup sandwiches saying "i hungry mommy"..........yep, emma. crazy kid. she would eat ketchup from a bowl with a spoon if i served it to her. blech!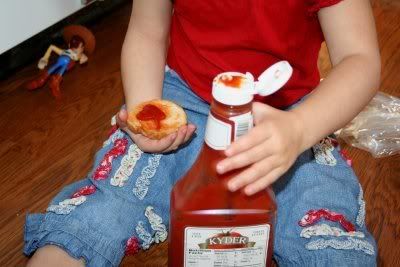 this seems to be the only way ash can get a picture with emma since every picture i have of the two of them look exactly like this. haahaaa.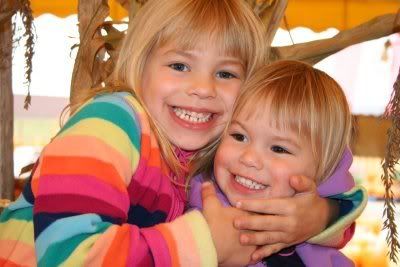 saw these owl cupcakes on a blog that she saw in one of those little cookbooks you buy on impulse in the checkout lane. can't remember the link now (i'll add it later). me and the girls delivered them to the neighbors last week.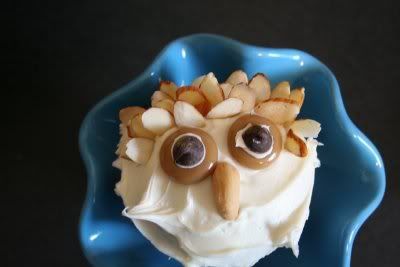 and we had a little visit to our favorite play area....
COSI
. they have a new Bob the Builder exhibit now through the first part of January. typical emma, not paying any attention at all to the camera.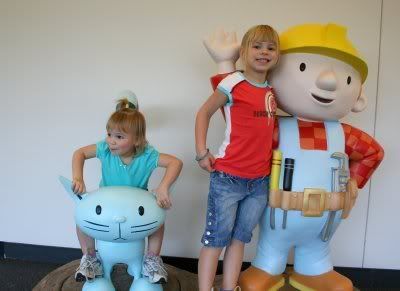 emma was totally into the exhibit, ashlyn was more nervous and backwards not really knowing how to process all of it. i'm hoping the exposure this time was enough that she'll want to go back and enjoy it next time.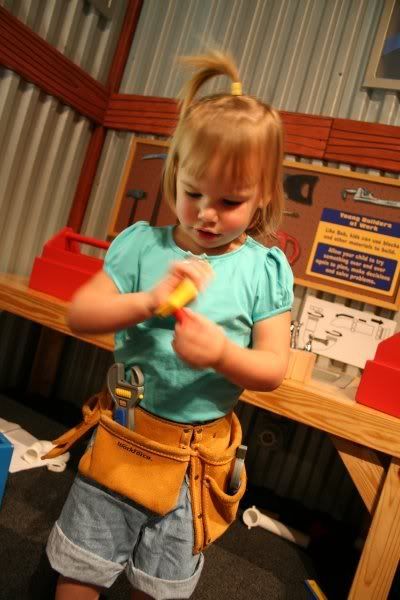 but the waterworks area was a hit.....as is everytime! this time they were overly amused by the baby water table.
that's all for now folks. i'm afraid the camera has been collecting dust lately. hoping that will change this week when we are traveling. more on that tomorrow!