otherwise known as "pretty darnd proud".
of myself, that is.
i finally did something with the frame i found on clearance at target for $4, at least 8 months ago.
it's been hanging empty.
quite boring, no?
bad photo, poor lighting, and an incompetent photographer shooting in manual instead of auto. (i'm learning, cut me some slack.)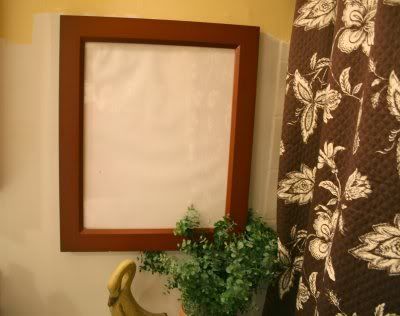 i've been drooling over this fabulous new scrapbooking paper called lace cardstock by KI Memories. and i snagged the last 2 from
Scrapsupply
. GO ME!! (PS, they do still have it in other die-cut patterns and other awesome colors though. go check it out!)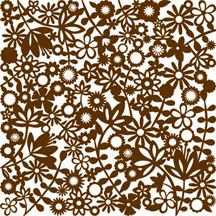 it's entirely too pretty and delicate to cut and use on scrapbook pages, don't you think? so instead i thought i'd use it as artwork. in my bathroom. in the frame i got on clearance for $4. and i LOVE it. i just mounted it to a piece of matboard that i had cut to size at hobby lobby.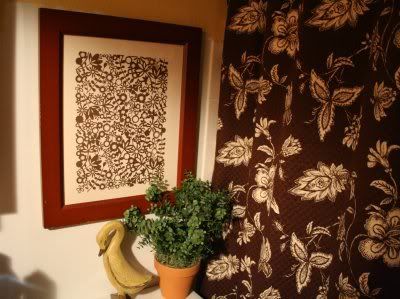 here's another little corner of my (entirely too small) bathroom.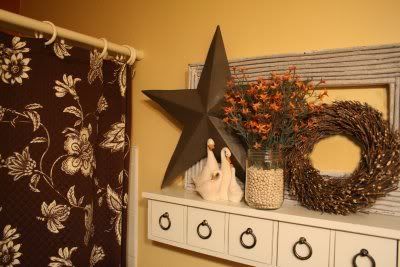 this room totally makes me smile every time i go in it.
now, if i could only find time to finish painting that half of the wall that's been unpainted for at least the same 8 months that the empty frame has been hanging. *sigh*