lots on my mind. let's review in snippets, shall we.
pain.
my brain is on overdrive and running at warp speed. somebody make it stop! maybe it's an after effect of the dope they have me on for my back. seriously. me and muscle relaxers....we don't gel so well. give me vicodin any day, i'm just fine and fully functioning, but give me a muscle relaxer and i'm a big pile of mush. so why is it that the pain management doctors insist on giving me only 10 vicodin, but give me a lifetime supply of muscle relaxers and tell me to take one every 8 hours. ummmmm, hello? i can barely function today after taking ONE pill yesterday at 7pm. don't they know i have kids to raise and a life to live! will there ever be a day that i will wake up pain-free? i ask myself that question all the time. sadly, i'm learning the answer is NO. i'm still not alright with that.
newborn.
i'm an auntie (again) to a sweet baby girl named jenna, born yesterday. details? ummm, i have no details. yet. i need more details on that little bundle of joy....and i want to hold her....and i want to see a picture! i suppose i can wait a few days for them to adjust to their new family of 5 and recover from labor. it's cindy and daren's new arrival (doug's sister). it's their first girl after having 2 busy, active boys. i'm sad that i really can't say when i'll be able to snuggle with her since they are living in atlanta now.
tax season.
busy, busy week at work.....14 more days til D-day. working for an accounting firm is not all that bad.......except for when you have to work any day from march 15 to april 15. crazy, busy. i mean, CRAZY, BUSY. it has me feeling anxious this week and i don't like that feeling at all. not sure why i feel so anxious, but i do. you can just feel the tension and stress in the air the moment you walk in the door. so the countdown begins.
for sale.
it's for real. not just talked about but for real. mom's house is for sale now. at work, i was on the phone with a client who happens to be the neighbor and he casually mentioned the sign out front and asked if i knew. yes. yes i knew it was coming. it wasn't a surprise, because i knew it was in the process toward being up for sale. dale had made mention of it before and i support his decision. none of that bothered me. but hearing that the sign is officially out front choked me up. which took me off guard. because it's just a house. i've never really been the type to cling to material things. but i suppose without thinking about it i was clinging to the comfort of my childhood home. as hard as it is to be at the house and not see mom sitting in her chair at the table doing her crossword puzzles, it's going to be equally as hard to never be able to go back to mom's house. but i'll be okay. the house being owned by someone else won't make the memories go away.
notes to self.
you'd think i'd be a walking advertisement for post-it notes this week with all the Note to Self: notes that i've written. the most comical of the collection.........note to self: turn off lights in car. followed immediately by note to self: put your cell phone in your purse after charging AND note to self: buy jumper cables, put in trunk. i have a good story.
random.
hello spring, but the rain can leave any day now. can it just be april 5th already? stock up on chicken soup, lots of chicken soup. fingertip bandaids are the BEST invention ever. i think my camera needs a good cleaning, but i don't want to hand it over for 2 weeks.
april fools.
"hey mom, you have spiders in your hair." APRIL FOOLS. "hey dad, the bathtub is overflowing!" APRIL FOOLS "hey mom, i hate you" APRIL FOOLS. "hey mommy, you stink." APRIL FOOLS. ahhhhhhhh, the wonderful day of today.
weekend creative.
i spent sunday on and off in the studio with ashlyn. got two layouts completed and learned how to add a frame to a photo in photoshop! so EXCITED about that! i have a looooooong way to go with digital stuff, but i was happy to take time to do something this weekend that i've been wanting to learn for a while.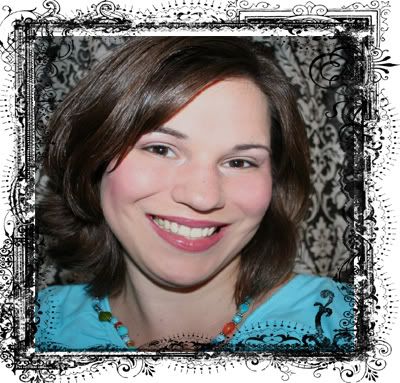 i'll share the layouts soon!