remember the peek of my creative weekend project with the painted over alphabet stickers?
here's the finished product which was my feature in the
Scrapsupply
Newsletter for April.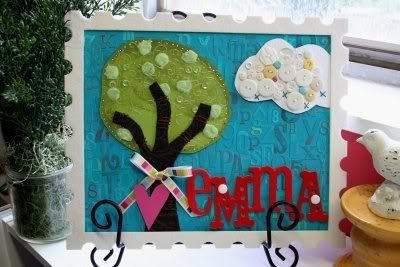 and a few close ups to see more details: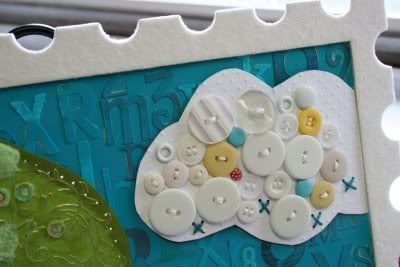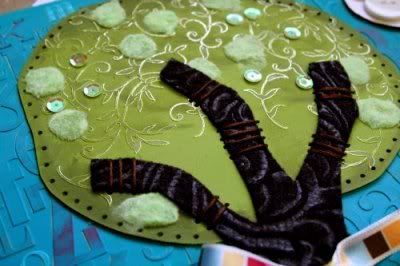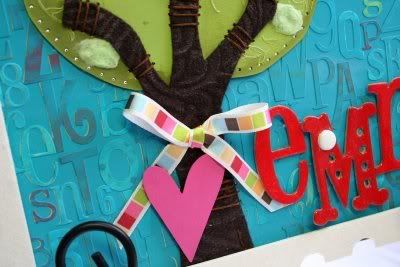 i plan on mounting it onto yellow matboard to give it a nice border and then framing it for emma's room (if i ever get it painted).
i totally LOVE what i get to do for Scrapsupply! every other month i write an article and create a tutorial, which entails step-by-step detailed instructions on how to create a project. it's so FUN to get to play with all the fun stuff and i get to keep everything i make---which is an added bonus.
ooooooh! and this month there are TWO chances to win some moolah to spend in the store! don't miss your chance! take a peek at the newsletter to find out what you need to do to win......it's easy!
the details:
the read the newsletter
click here
to download the tutorial
click here
to see even more detail pictures
click here
is that enough clicking for one day? hahahaaaa.
i do still have more projects to share....how about tomorrow. i'll need something to do to pass the day by anyway while i wait for my phone to ring. *finger's crossed*