everyone together now......."miss you like crazy, miss you like crazy...."
oh, don't mind me, that's just the little radio that's always playing in my head.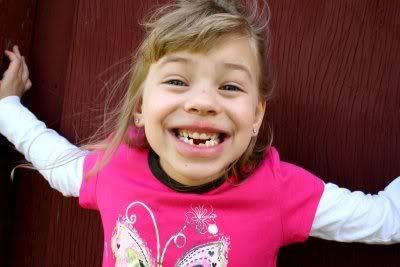 so, i've been absent from blogland for the past 18 days. no one has mentioned the lack of blogging except for dad. so maybe no one really missed me like crazy, LOL.
a lot has happened in the past 2 1/2 weeks, really......and life just keeps on happening along with it. funny how that goes, isn't it? for some reason, i expect to be able to push pause and have everything stand still while i tend to one curve ball after another. my remote doesn't seem to be working like that though.
i've been finding it hard to even catch my breath and keep up with the housework, let alone finding time to release my thoughts on the blog. forgive me? and as you see above........they nothing can keep the kids down for long. they are always FULL of energy!
so what exactly have we been up to?
picking 24 cups of cherries off grandma's cherry trees. i looooove picking cherries.

pitting said cherries. don't like the pitting so much.

got a super exciting phone call--------i'm now a DejaGirl, working with Deja View and Little Yellow Bicycle (more scrapbooking work)

we were all struck with the stomach flu....all within a day of each other and really couldn't each much of anything for a week. not fun at all.
took myself to the doctor because of racing heart issues. diagnosis: abnormal EKG; call cardiologist for an emergency appt. same stuff i went through when i was 20. kinda scary.
had myself a little meltdown because of said heart condition. really, more of missing my mom, i think.

took a little weekend trip with the girls to Kings Island (compliments of doug's employer)
had my appointment with the cardiologist with an undetermined diagnosis. so now i'm sporting a 30 day heart monitor to help diagnose the problem.
took emma to the doctor. diagnosis: ear infection, left ear. again. *sigh* pretty soon she'll be needing tubes
working on deadlines for CHA for Karen Foster Design.

took ashlyn to the doctor for her yearly check-up. diagnosis: finally being sent to a specialist for evaluation for what they think is lipoma on her left leg, just below the bend of her leg by her hip. lipoma is a fatty tissue/tumor that is generally benign (non-cancerous). but her's appears to be growing with her and sometimes hurts her.

stepped on a 3" nail and severed some nerves in my foot. niiiiiiiiiice.
went to the doctor because of stepping on the nail to update my tetanus booster shot. oh joy.

working on more deadlines for CHA!
and editing, yes, still editing, lots and lots and lots of pictures i've been wanting to share!
getting ready to enjoy a loooooooooong weekend celebrating our independence and freedom!

have a happy and SAFE holiday my friends! and i'm going to try my hardest to jump back into a regular blogging schedule. next up.........photo share! i bet you can't wait. ha.