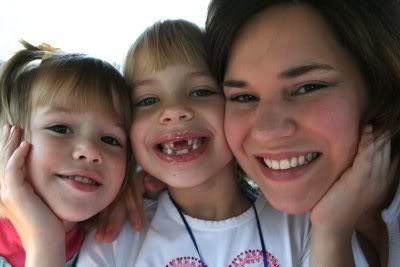 It IS BENIGN!!!!!!!!!
I finally got a call from the doctor today. She has Subcutaneous Granuloma Annulare.....it is a type of Autoimmune condition.
This type of Granuloma Annulare most often manifests as a painless, nonmobile, subcutaneous mass with no associated overlying cutaneous abnormality. The mass may rapidly enlarge over the course of weeks but may be present for many months. Although it can occur at any age, it is predominantly a disease of children ranging in age from 2 to 10.
The doctor is a little concerned that it is a more serious condition called Morphea which often manifests itself as, and appears as Granuloma Annulare upon pathological study. Which just means, we have to continue to watch it carefully and be seen in the office if any changes are noted.
I requested that the pathology study be sent to our pediatrician and after talking with her we'll decide on whether we want additional testing (like an MRI) or if we will consider a second opinon. They can't say for sure if the mass will go away. Sometimes they do, only to come back again later in life. Sometimes they don't. There isn't really a treatment for her right now. Topical steriods can be used but she said they aren't always noted to be helpful. Steriod injections are a "last resort" option if it starts causing her a lot of pain.
Thanks for all your prayers!!!!!!!! I feel like i can breathe now. Until Emma's surgeries next week. Which is a whole other post.....later.