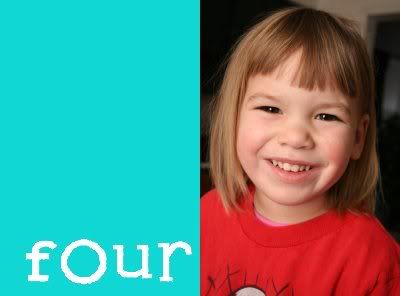 she's often up before me in the mornings since she's a light sleeper and doug heads out to work at before the roosters crow! too early. i heard her coming back up the stairs to find me and just as she saw me, she broke into tears because she couldn't find her spiderman cake. she remembered it was her special day. with a tight hug and a gentle kiss i snuggled her back into bed and told her it was okay, mommy had it in the fridge. she was half asleep anyway, and quickly fell back asleep. this was 530AM.
a little after 8 i woke her up singing happy birthday and we rushed downstairs to see spidey. she was SO thrilled, she was dancing around the kitchen, talking a mile a minute, telling me which piece she wanted, and on and on and on. it was too cute! but we still had a normal school routine to get done. it was a bit chaotic.....getting ready, getting them ready and catching her take those cupcakes in and out of the fridge at least a half-dozen times before we left the house at 9. she was after all those spiderman rings.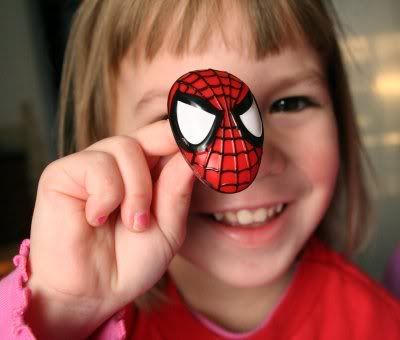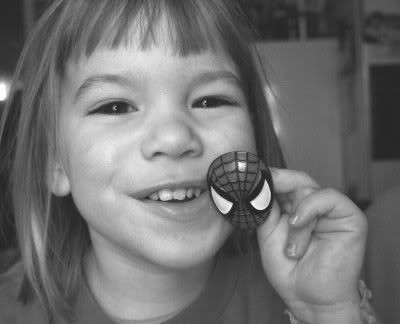 on the way to school we talked about what was going to happen after school, who would be at the party, etc. after hearing all the names, she asked "mommy, is it okay if ashie helps me open all my presents?.........(pause)........'cause i might get too tired." hahahaaa. i was the cutest thing ever.
THANK YOU for all of your super sweet comments on the cupcakes! i get SO much joy out of making things, so i just wouldn't have had the same excitement if i had just ordered one from cake lady.
the party was.........AWESOME. loud. cozy. LOTS of kids. lots of food. a few belly aches. ROCK band (no party is complete without Rock Band). and no major meltdowns from ashlyn---which is almost unbelievable considering all the comotion. maybe that's what her belly ache was all about.
the cupcakes were a HUGE hit and emma just grinned from ear to ear when everyone sang to her.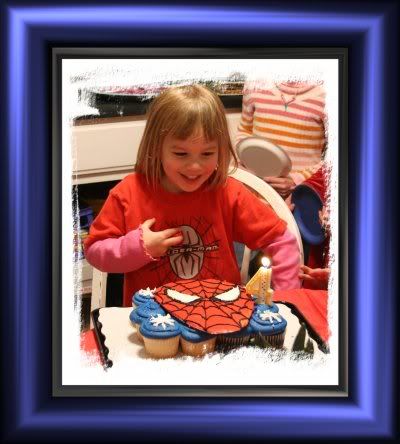 she was spoiled rotten with lots of goodies: spiderman sticker book, spiderman blanket, spiderman pajamas, spiderman houseshoes, spiderman lamp, spiderman fruit snacks, a grow your own spiderman (in water), a yoyo, art stuff, modeling clay, Madagascar the movie, a Tom & Jerry Christmas movie and some money. SPOILED rotten!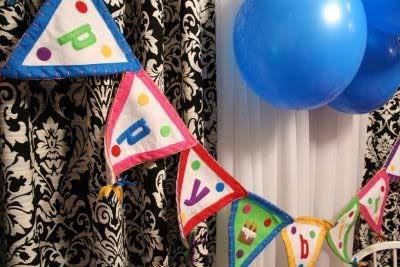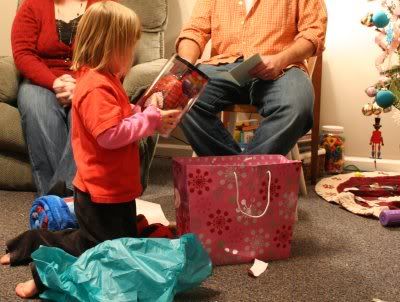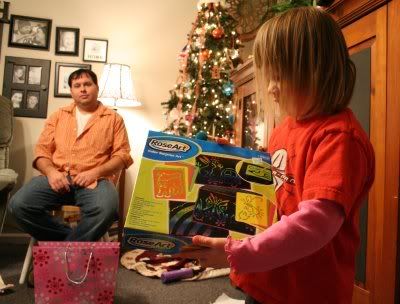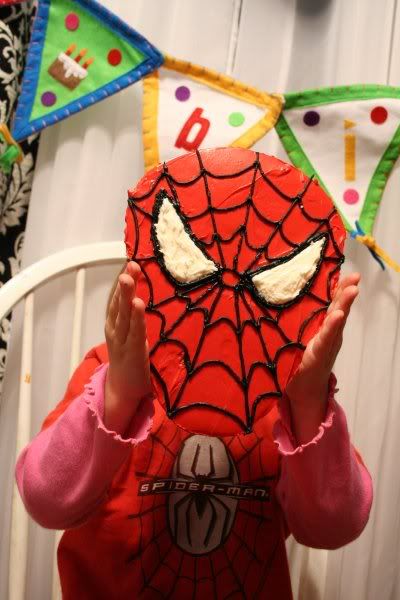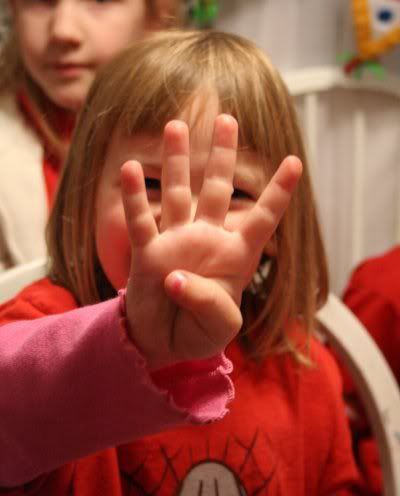 ******************************************
Christmas is ONLY 19 days away! are you ready!?
the winner of yesterday's prize pack: is Cynthia B. email me Cynthia at taniamwillis at (yahoo.com).
and today's giveaway is: 3 packs of paper minis......24 sheets in each pack! they are 6x6 and each have 8 patterns with die-cut decorative edging = 72 sheets total. AND 5 spools of ribbon.