yessirreeeeeeee!
ready?
brand new projects just put up at Emma's Paperie last night! i LOVED making these pillow boxes. they are going to be our teacher treats for Valentine's Day. see them HERE.
forgot to link to these yesterday........you can see all the new BABY GIRL products HERE.
today there are peeks of the EQUESTRIAN line. see all products HERE. i can't wait to scrap pictures of my girls horseback riding with these products. so versatile!
wendy is also showing her work with this product HERE.
POST A COMMENT ON THIS THREAD by FRIDAY, Jan 16th at 11:59PM, EST and you'll be entered to win the whole Equestrian collection!
THANK YOU to all who came to chat with me! i'll forever be hearing monkeys in my dreams. hahhaaaa. SO FUN!
PS...........all 14 of the new themes from karen foster and additional new embellishments can be seen HERE. click on each theme to open up a new screen with all the coordinating products.
is that enough links for today? isn't technology awesome? yes. indeed.
here's your peeks..........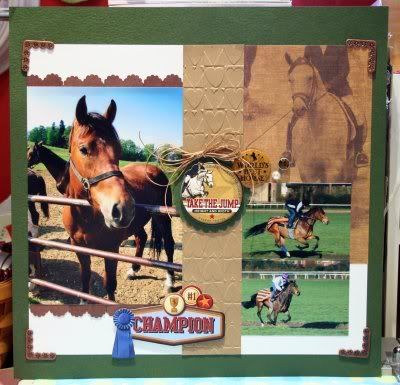 and detail........embossed hearts made using my cuttlebug. and, the bow is made from karen foster's scrappers floss. i have 2 of every color. can't.live.without.it.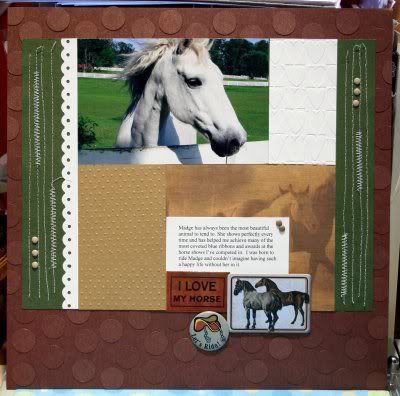 my favorite way to add texture to plain cardstock.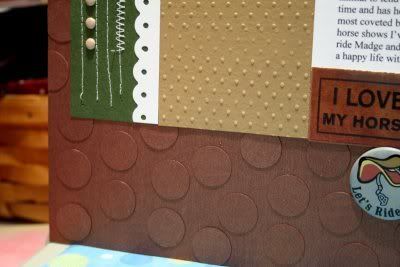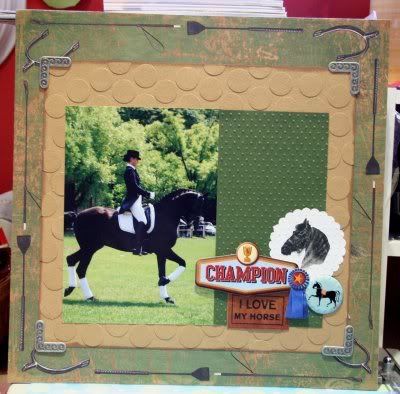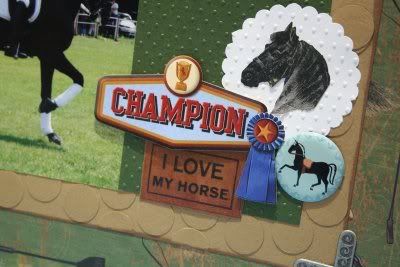 happy THURSDAY!