i realize my last post meant nothing without pictures.
seriously, people. what am i going to do?
the front, it isn't so bad. but can you tell........i'm not too thrilled about it. couldn't even force a smile for the picture.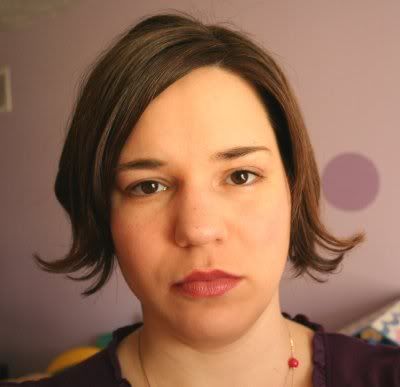 but from the side and the BACK-----oh my word, i need a wig. it's so short i can't even curl it. i just have this untamed curl that is rearing it's head like an ugly monster.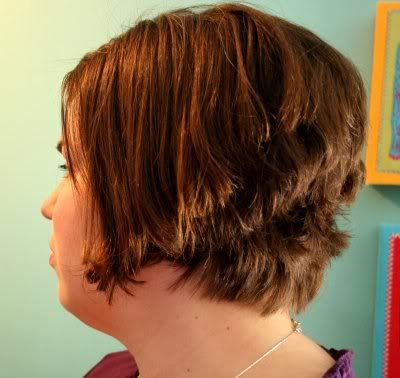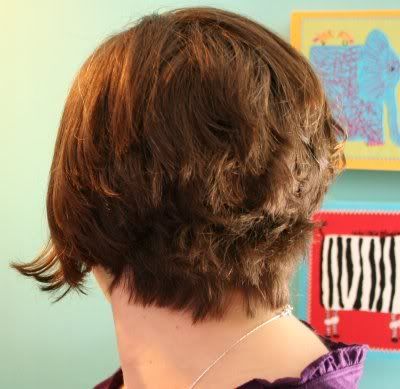 put this haircut on a skinny girl and she looks smokin' hot and sassy. in fact i used to have a very similar cut to this that spiked out in the back.......when i weighed 125lbs. but put this haircut on a girl that looks like she could fill in for one of the hungry, hungry hippos (aka: ME).........and it spells disaster!
i want my hair back!
OR my 125lb body.
crapdangit.
i know it will grow. it's just hair.
i suppose now is the time to streak it red or purple. i've been wanting to do that again for a long time. i mean, really, it can't get any worse than it already is.