last month i was randomly taking photos throughout the house for no other purpose othe than just playing around with settings on my camera trying to learn some new things.
and i captured this.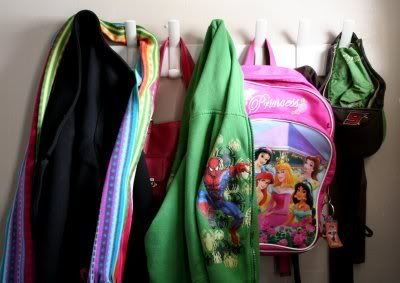 now, to the untrained eye, this simply looks like a family coat hook. but to me, it tells so much more of a story. the juxtaposition of the princess bookbag with the spiderman hoodie just makes me laugh.
you see. i have two little girls.....my princesses. but, one of them is nothing of the sort. one we call pretty princess and the other spidergirl. really, they couldn't be more opposite of one another.
ashlyn looooves to put on aromatic lotions and body splash.
emma? not so much.
ashlyn hates to take a bath because she doesn't want to mess up her pretty hair.
emma? the girl could live in the bathtub and be totally content.
ashlyn wears tights, dress shoes and a skirt *almost* every day.
emma? she prefers anything and everything spiderman all the way down to the shoes (including her under garments!).
ashlyn could eat candy.....sweettarts, jawbreakers, bubblegum, tootsie pops......etc. all.day.long.
emma? none of that. just chocolate.
ashlyn dreads---with a passion---having to get up in the morning and go to school.
emma? she wakes up happy as a lark begging to go to school---right.now!
ashlyn is a total night owl and a crankbutt in the mornings.
emma? asleep by 9pm (sometimes earlier) every.single.night. but also up at 5am rearing to go for the day.
ashlyn has long flowing hair and wants her hair even longer.
emma? she's got a short slinged bob cut and she's begging for it to be cut again because "it's growed to long momma."
ashlyn flits about the house with her purse in tow stuffed full of anything and everything girlie.
emma? she is always carrying her spiderman glasses or her techdeck skateboard or a matchbox car.
ashlyn hates peanut butter.
emma hates jelly.
ashlyn loves her milk.
emma won't even let a drop pass her lips.
i could go on and on and on. i never thought two girls from the same parents could be SO drastically different! but i love them both more than anything and i wouldn't change a single thing about them!
ashlyn went to school dressed head to toe in pink......including these shoes. when you're 7 all shades of pink match, right? it's a sight to see for sure. (shoes from OldNavy)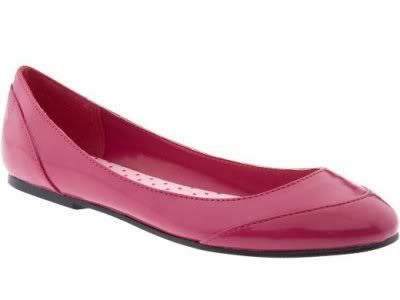 emma went to school dressed head to toe in red, with these boots. and it's not raining. she finally outgrew the watermelon boots. *sigh* (boots from Target)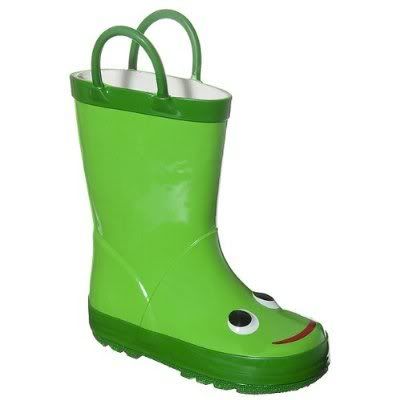 anywho. that's all i got for today.