cleaning up the art desk, checking bookbags and peeking in the cubby hole at pre-school is always guaranteed to bring a smile.
Dinky the Elephant
Artist: Ashlyn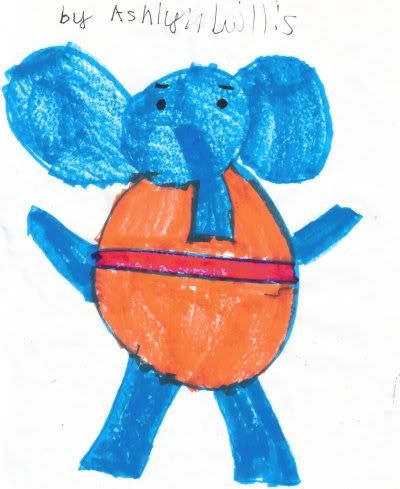 Grasshopper Puppet
Artist: Emma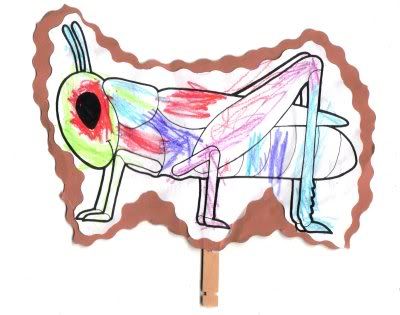 D.W.
(from Arthur)
Artist: Ashlyn
Let's Go Cherry Pickin'
Artist: Emma
Self-Portrait
Artist: Ashlyn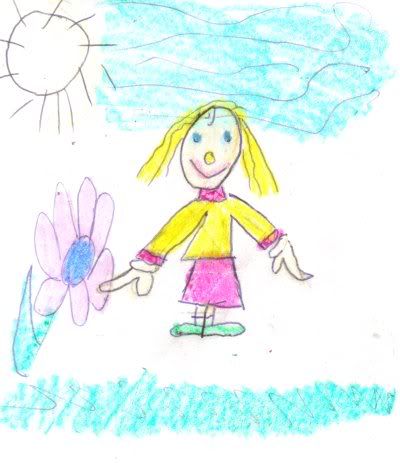 and the sweetest one of all.............Ashlyn gave this two me a few weeks ago. she brought it to me on a tray with a bottled water and some jelly toast. awwwwwwww.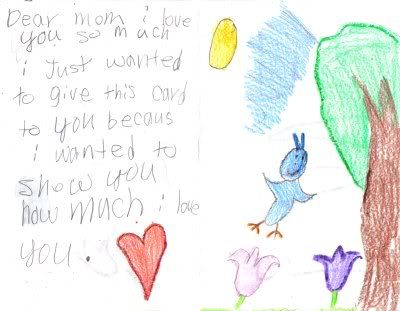 sometimes they prefer sculpey clay over the markers & crayons & colored pencils. it's well worth the investment, i think. they often use birthday money or allowance money to stock up their supply. i keep an eye on the ads for when it goes to $1 each.
then this: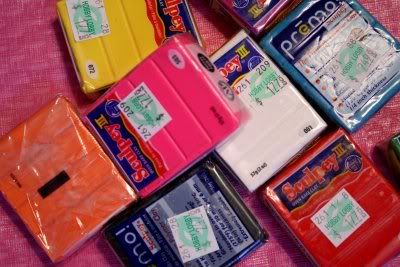 turns to this: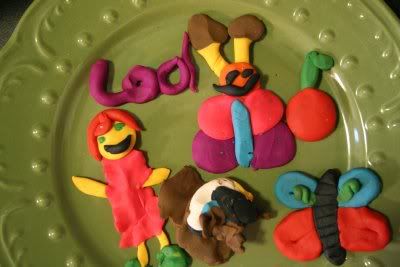 oh, i almost forgot.........Ashlyn came home with a paper from school saying that she was chosen to present her art in the school art show this thursday night! watch out folks.
Miss Hola Clicksen
is on the rise! i haven't seen a single thing she's created in art class at school, so i'm stoked to go check it out!
life would be quite boring without kidART. don'tcha think?