i don't have time to give a report on the wedding at the moment, but it was GORGEOUS! i'll hopefully have time to put down some more details in the next few days.....maybe it'll be a little here and there over the next week. who knows. i took over 750 photos between the rehearsal, dinner, wedding, and reception. shocking, i know.
i know the family is anxiously awaiting seeing the girls in their dresses. hopefully this shot will hold you over until i have a moment to resize pictures.
but first.........my new favorite photo EVER.
my brother, Greg--the groom, sneaking some time away from the dance floor to sit with Grandma. not sure what the conversation was about but knowing Grandma it was a little gem of wisdom that he won't soon forget.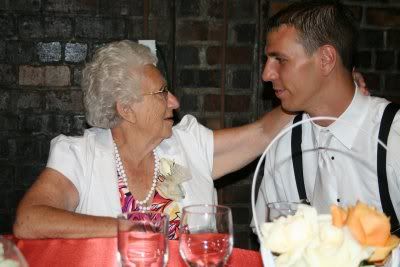 and the girlies....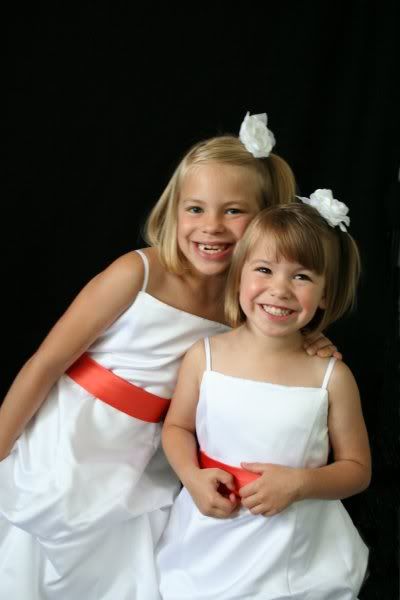 happy tuesday....