TODAY is the day the CHA tradeshow starts and i can share newly released products from
Little Yellow Bicycle!
(and the crowd roars....)
and it's MORE Christmas in July.......heheeee.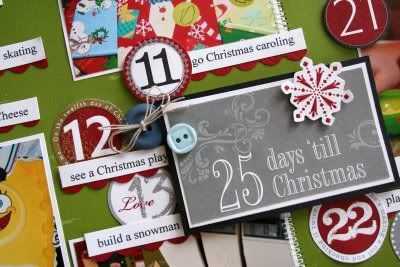 25 days is an FANTASTIC new release that can be seen by
clicking HERE!
there is enough product in this line for me to scrap the last 15 years of Christmas memories and never run out----seriously awesome!
we love to countdown the days to christmas, and of course there are always photos taken of the daily celebration. so i took those photos and the collection theme literally and documented an entire countdown in one layout---SO FUN.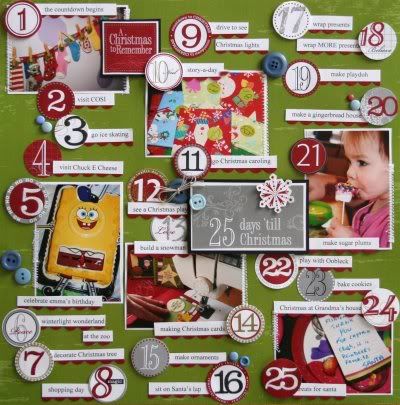 watch for more samples over the next few days.......i got work to get done.....
up tomorrow....lots of linkity links to some inspiring stuffs.