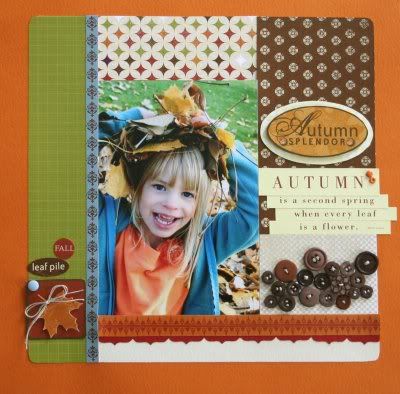 i should know by now not to tease for anything upcoming on my blog, because it's almost always an certain let down. unfortunately i have to postpone the link send because ashlyn had a bad migraine and got sick when we gave her medicine for it. then, she didn't want to be alone. tomorrow maybe?
in the meantime, you get to see another new collection from
Little Yellow Bicycle,
called Autumn Bliss. you can see the entire
collection HERE
! they hit this one out of the ballpark in my opinion. and it doesn't instantly scream "FALL" so i can see using this for many different occassions!