somehow i didn't get pictures of everything i made for
Karen Foster Design
for the tradeshow, so, i decided to bulk all my remaining peeks into one more post. like my Christmas layouts.....vanished. boo.
anywho. all comments from the previous peeks and today's peeks will be thrown together (you can comment on both for double your chances) and a random winner will recieve an assortment of products from this new release directly from Karen Foster!
ready........
Cowgirl
is my favorite collection this time around, for sure! i'm quite addicted to the unexpected shimmery royal blue paired with the pretty pink and subdued lavendar tones. just lovely.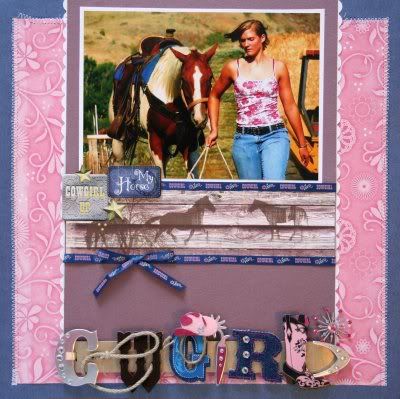 again, those stacked sticker make any project look like you spent lots of hours piecing it together, when in reality it took a whole 10 seconds to peel it off the packaging and plop it down on my page since they already have dimensional foam adhesive attached.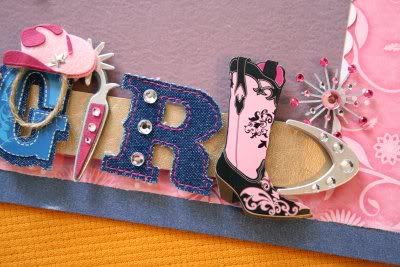 the collection has 4 patterned papers, a sticker sheet, a stacked sticker (shown above), sparkle starburst brads, coordinating ribbon, and a mini license plate, all seen
HERE.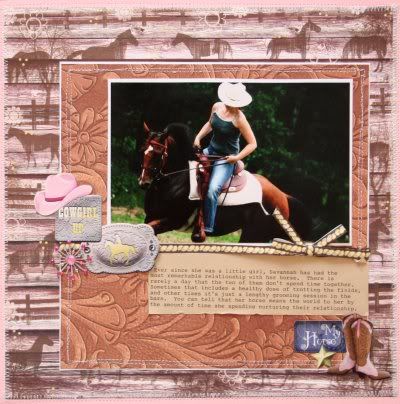 (layout really is straight in real life)
i think these starburst brads are my favorite product that karen foster has ever produced. they are very lightweight and very easy to manipulate, meaning you can bend and move each prong to lift some off the page which gives it a lovely dimension.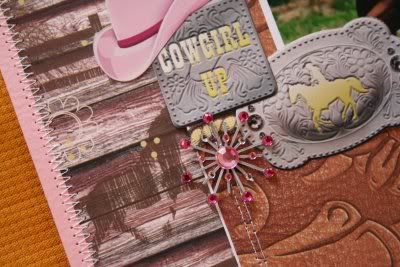 the photos for all these layouts are stock photos found at
MorgueFile
.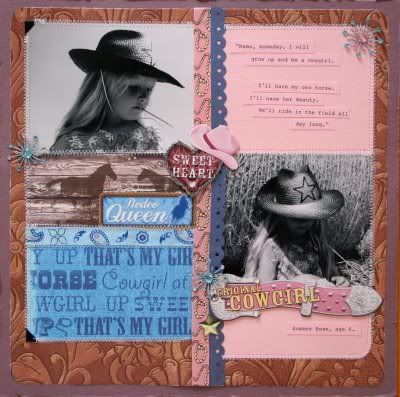 some more detail of the starburst brad and a few stickers from the sticker sheet that i embellished further with some rhinestones.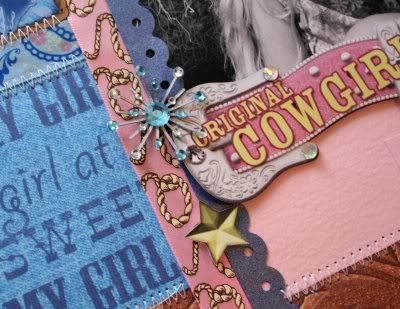 Rugby
is next. again, using stock photos.
for this layout, i fired up my sewing machine and created a frame around the photo by stitching a rectangle......oh, about 10 times, slightly altering the path each time to make the frame more substantial. i love the effect!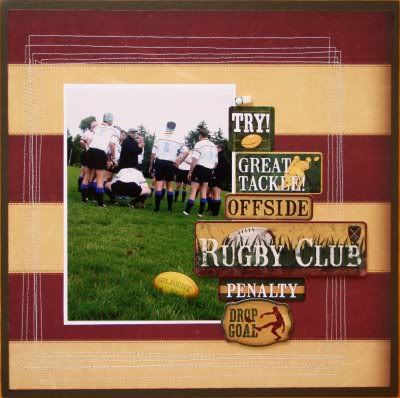 some of the stickers are at varying heights just from adding some dimensional foam adhesive to the back of them.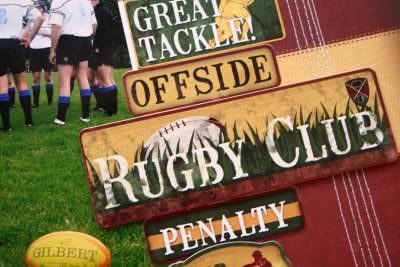 here's another rugby layout.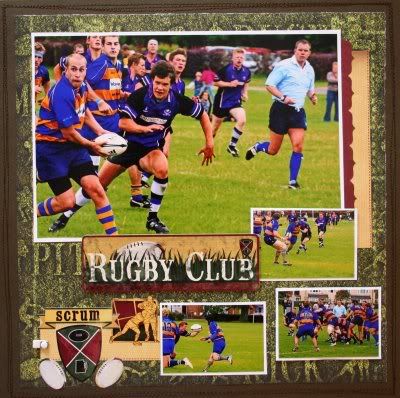 and here's where my files go missing...............i had 2 other rugby layouts to share, but they seem to not exist in my photo files and i've already mailed the layouts off to the show.
next up,
volleyball.
if you have a need for volleyball themed stuff, this is one of the best lines i've seen produced for the sport!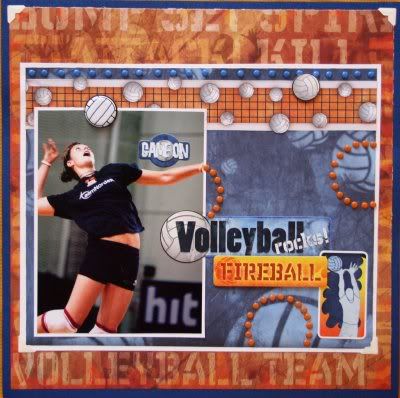 my personal favorite thing from this collection are these vinyl volleyball sports ball stickers. they have a great detail and shine to them making them look like real itty bitty volleyballs. so cool!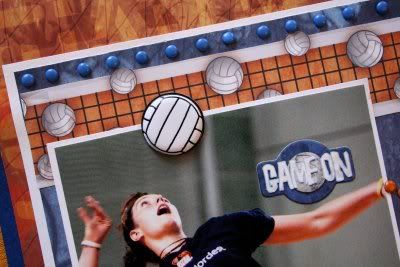 and of course the brads that always coordinate just perfectly! i love using brads to embellish.
of the papers, the volleyball net paper is my favorite. so many cool options for using it.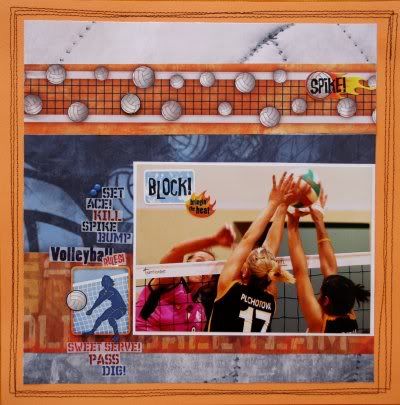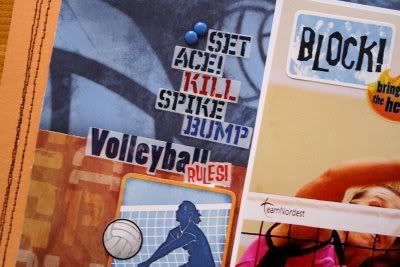 be sure to check out these blogs for more peeks of the other themes that i didn't work on this time:
Alice Golden
Carole Janson
i'll choose a name for the giveaway on Monday!