it's sunday again.......and my turn to host the blog challenge over at
Get It Scrapped!
i have scraps here and scraps there and scraps everywhere in my studio! overwhelmed with scrapbooking scraps! i really need to get focused today and get them organized!
so today, I'm giving you a little peek into the scrapbooking projects in which i've used those scraps---both are examples from my upcoming class starting
September 7: Scrapbooking with Fabric!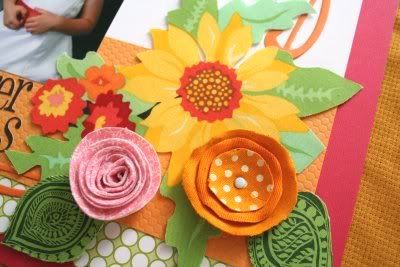 (this is my new favorite handmade embellishment and i'm having a hard time resisting putting them on everything in sight)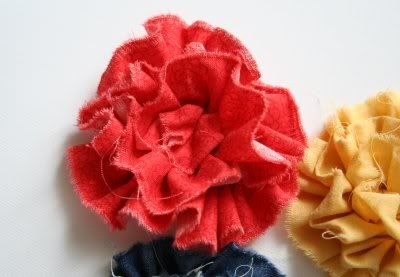 i know....such a tease! BUT, now it's your turn! since i've deemed it scrap sunday,
snap a picture of a current scrapbooking project in the works, or
tell me (and/or show me) how you store your scrapbooking scraps, or
show me where you scrap!
hope your day is wonderfully creative and inspiring!