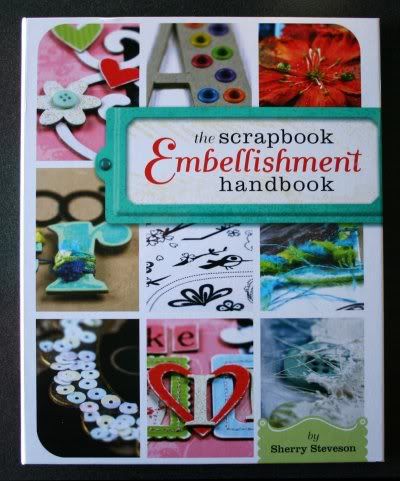 my quick review
: if you are a scrapbooker, a stamper, a paper crafter of any type........you need this book!
the long version:
seriously, here's the scoop. i've been in the scrapbook industry for many, many years now, and most of you know i've written some ideabooks myself. not only have i written books, but i've also looked at a huge number of inspiring
(and some not-so-inspiring)
ideabooks. you'd think after being in the industry for so long, and with all the perusing of ideabooks that i've done, that i would have seen it all. at least that was my thought before even cracking open this book.
honestly, i opened this book thinking i would be able to review the way it was designed, the readability, the layout, the appeal of the projects, etc. what i didn't expected was to learn so very much about the art that i'm so heavily involved in! WOW.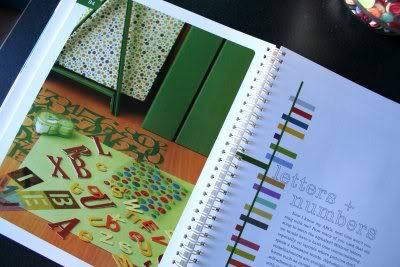 this 143-page, 17-chapter book will absolutely NOT disappoint! the book is hard-cover (bonus!) and opens to lay flat with an inner spiral binding--love that! it is perfect for placing beside you as you work on each technique without the worry of the pages flipping. i hate nothing more than trying to follow along with a technique in an ideabook and having the pages flip and having to flip back with oftentimes sticky adhesive-fingers and ruining the whole book. not the case with this one!
the pages are beautifully illustrated and written in a very understandable language.
translation:
it isn't so full of scrapbook lingo that you get lost in the language if you aren't an experienced scrapbooker. this makes this book perfect for a newbies & seasoned crafters alike.
i love that the chapters are labeled according to embellishment type making this a not-so-typical ideabook, but more of a reference book that isn't necessary meant to be read from cover to cover each and every time. the techniques are as individual as the chapters and not meant to be built upon from beginning to end. so essentially you can grab it, look up the chapter on chipboard, turn to the page and it's all right there....together.
with every flip of the page you are getting detailed close-ups of the featured embellishment technique along with simple how-to instructions for duplicating the look on your own projects. through these techniques Sherry encourages you to try it for yourself, shows you how to kick it up a notch and then once you have the technique mastered, she encourages you to think outside the box. the ideas in the book grow with you and your knowledge! that's why it is perfect for the beginner and seasoned paper crafter alike.
Conclusion:
this will absolutely become your best reference tool yet! And, I'm SO keeping it! So, run, now..........get your own! You won't be sorry! (and no, i'm not being paid to say any of this!) It's fantastic people!
ps.....it's available now by
clicking here
at Amazon.com and starting to trickle into some of your local craft stores, such as Hobby Lobby, Michaels, Archivers and JoAnns. if you have specific questions for the author, you can find her blog by
clicking here.