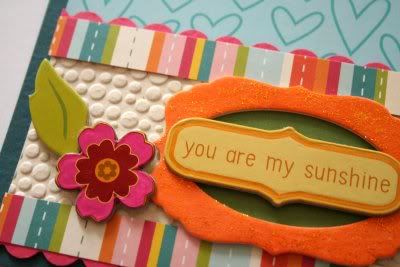 i've been thinking for a while now about opening an
etsy shop
, and this weekend that thinking finally blossomed into a reality. YAY.
so what made me finally do it?
well, honestly, all it took was Spidergirl getting sick again. my blogging of real-life has been pretty non-exsistent lately as we are dealing with yet another round of illness.
*for my new readers, Spidergirl is my youngest daughter
(obsessed with Spiderman)
, who is 4 years old and has undergone 3 surgeries in the past year because of her repetitive ear infections and strep throat. she's had tubes in her ears, adenoidectomy, and most recently her tonsils removed and a revision adenoidectomy because the tissue grew back. she has strong asthmatic reactions to dust, mold, dogs and cats, which often result in a trip to the ER for breathing treatments. long story short--she's constantly sick.*
because of her allergies and asthma, she can't just get a normal cold. nope. never. it always lingers on, this time going on 3 weeks, with lots of wheezing---and turns into walking pneumonia. which this time got her a lovely prescription for her 26th.....yeah, you're reading that right....26th antiobiotic. she's only 4.
currently, i'm
not
thinking it will be something that i have a strong focus on, but enough of a focus to help pay down Spidergirl's medical bills & make up the slack when i have to stay home with her. since i'm a part-time employee i don't have sick time--so i don't get paid when i don't work. we're very thankful we have insurance, but insurance doesn't pay it all--especially her costly prescriptions since she's allergic to mold and can only take 2 types of antiobiotics without a reaction.
for now, my
Beautifully Handmade etsy shop
is loaded with beautifully handmade (inside and out) greeting cards. in the future i plan on updating with handmade embellishments, possibly scrapbook supplies, custom embellished hair clips and most certainly more cards.
of course i'll let you know whenever there is a
shop update.
i'm excited for new possibilities!