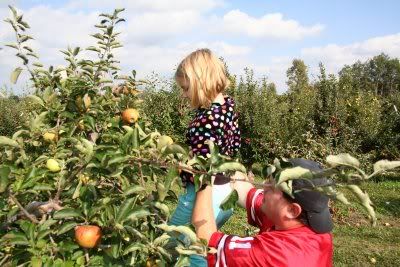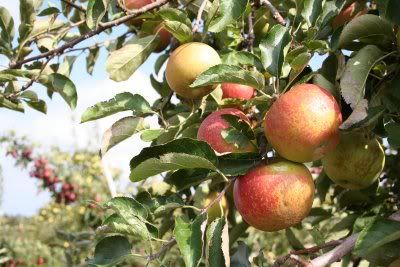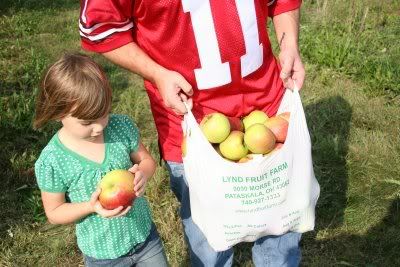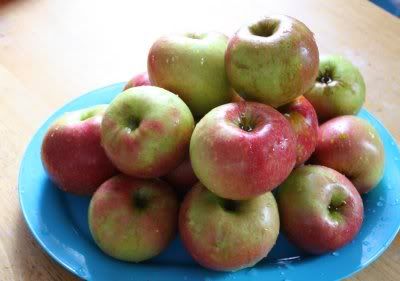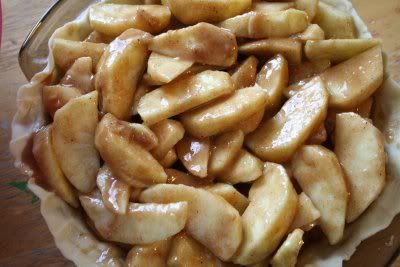 every year we drive to
Lynd Fruit Farm
to pick Jonagold apples, then come home and made homemade apple pie. just a small tradition we enjoy doing as a family.
if you've been out pickin' apples like we have (or you have an abundance from the grocery) and you want to make something delicious, i'm hoping this recipe will convince you to try (semi) homemade apple pie. semi homemade because i don't make my own pie crust.
i'm not a big fan of apple pie, in general, but this homemade apple pie is pretty irresistible and so worth the effort.
1. Gather your ingredients.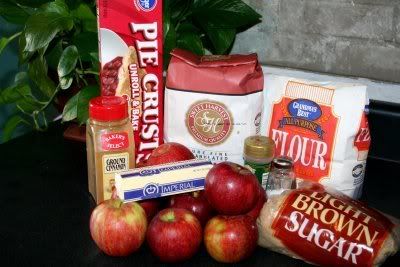 *ingredients listed are for ONE pie.
double if making two.
*
INGREDIENTS:
1 refrigerated pie crust (bottom only)
FILLING:
1 c. white granulated sugar
1/3 c. all purpose flour
1 tsp. nutmeg
1 tsp. cinnamon
dash of salt
8 cups peeled, sliced apples (5 large)
TOPPING:
1 c. all purpose flour
1/2 c. firm butter (or margarine)
1/2 c. brown sugar
2. Preheat your oven.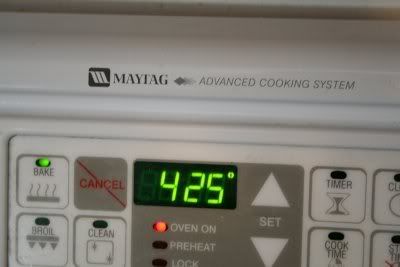 3. Wash, peel, de-seed and slice your apples and place in a medium/large bowl. Then dump all the filling ingredients (sugar, flour, cinnamon, nutmeg and salt) on top. Give it a good stir and let it sit and get all gooey while you do the next steps.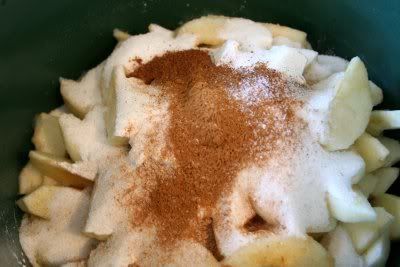 4. Cut your stick of butter into 1" slabs, place in a bowl. Add flour and brown sugar.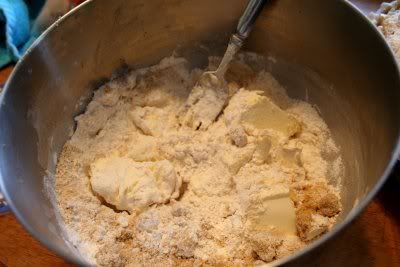 5. Using a fork, cut the butter into the sugar and flour.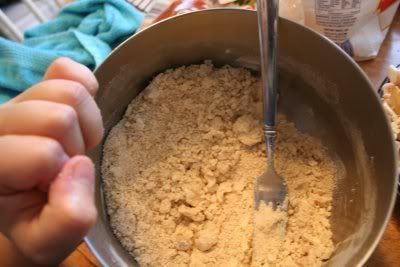 6. Keep doing that until it the clumps are about pea-sized.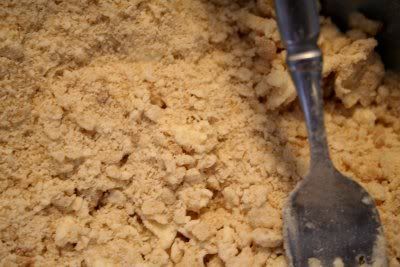 7. Place room temperature pie crust into an ungreased deep dish pie pan. Flute edges if you must (i'm not so good at this part). Then dump in the yummy, ooey, gooey apple slices.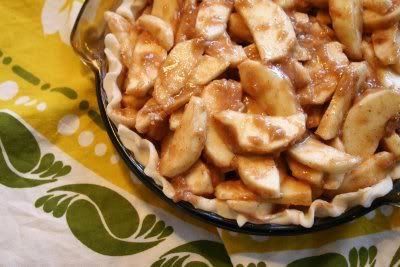 8. Sprinkle the ENTIRE flour, butter, sugar mixture over the top of your apples. (forgive the picture with the topping still in the bowl and on the pie....kinda confusing i know..... i made 2 pies).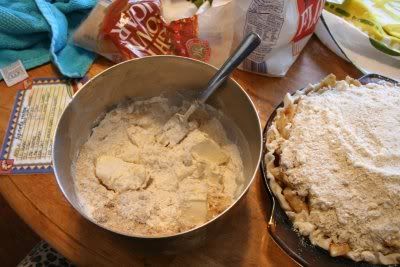 9. Line your bottom oven rack with aluminum foil (don't skip this, you'll be sorry if you do---dripping gooey all over your oven), then put pie in the oven for 50minutes.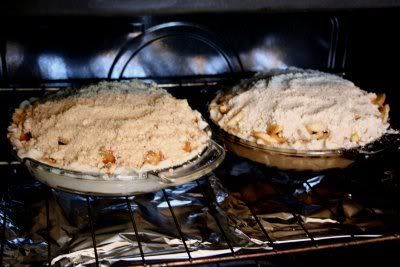 10. After 50 minutes, cover the top loosely with aluminum foil and bake another 10 minutes. Don't skip this step either or your topping will burn.
11. Remove from oven to a cooling rack and cool 2 hours to allow it to set up before cutting.