happy day friends! if you didn't know, today is World Cardmaking Day and.......they have an
entire website
devoted to the celebration of it! in celebration of World Cardmaking Day, i'm offering a discount on my Cards: Beautifully Handmade class.
Details here.
and a free tutorial (below).
today, i'll be hanging out with my friend
Sharyn Tormanen
over at
Get It Scrapped
where she has posted some challenges to get your creative cardmaking juices flowing. come join us!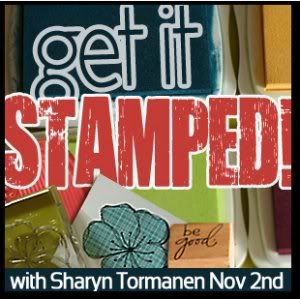 she's teasing us with all of her super sweet stamping skills. she's the master at stamping and has tricks up her sleeve that i've never heard of. i'm anxious to take her
Get It Stamped class!
and even more excited to let you know that you can sign up for it and take it with me too! She is offering
$10 off the class fee.
WOW! Hurry it's good through Oct. 4. Details by clicking
HERE.
onto the TUTORIAL!
it's just a quick, not too frilly tutorial that you might like to try. more of a concept that you can tweak to make your own, than a breathtaking end result. this was inspired by a piece of junk mail that had a perforated pull away flap to reveal a special promotional offer and i took the concept right on over to a card.
Supplies:
cardstock - 8 1/2" x 5 1/2"
cardstock - 4 1/4" x 5 1/2"
corner rounding tool
misc stickers
misc embellishments
sewing machine OR paper piercing tool OR needle OR thumbtack
mousepad
pencil
Xacto knife OR fine-tipped scissors
temporary adhesive
dry adhesive
Instructions:
1. Grab a piece of cardstock.
Cut to 8 ½ x 5 ½.
Fold in half. (green used in sample)
2. Grab a scrap piece of cardstock or chipboard.
Cut to 2 ½ x 3 ½.
(color doesn't matter, purple used in sample)
3. Grab another piece of cardstock.
Cut to 4 ¼ x 5 ½.
(red used in sample—not shown)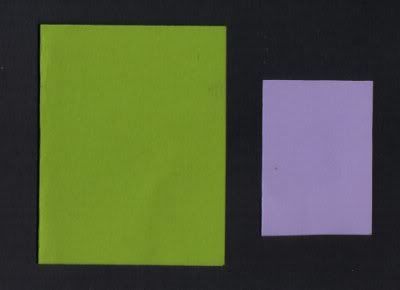 4.
Round corners
of the 2 ½ x 3 ½ piece.
This is your template.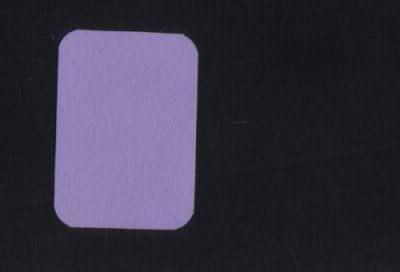 5.
Adhere
the
template
(purple) with
TEMPORARY adhesive
onto your card front in the position desired (horizontally or vertical).
Trace
around it
lightly with a pencil. DO NOT REMOVE THE TEMPLATE
when you are done tracing. (sample shown was using a crayon so you could see it better--and with the template removed. Do as I say, not as I do, LOL.)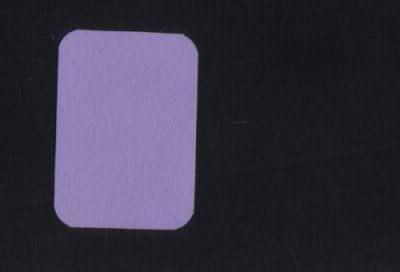 6. Now,
place some TEMPORARY adhesive on the top of the template.
Lay your additional piece of cardstock
FACE DOWN
onto the card front, matching the edges. Then,
remove the template from the card front
(green)
so that it is still attached to the additional piece of cardstock (red).
This ensures EXACT placement of the template on both pieces.
Trace the template lightly with a pencil onto the additional piece (red) and then remove.
7. Now,
set your stitching length to the shortest stitch setting. Without thread
in your machine,
stitch along the traced line
on your extra piece of cardstock (red).
DO NOT do this step on your actual card base!
After stitching, ERASE your traced line.
(
NOTE
: sample was done using a needle and a mouse pad. So if you don't have a sewing machine-----don't fret. You CAN still do this card........with a needle or paper piercing tool!)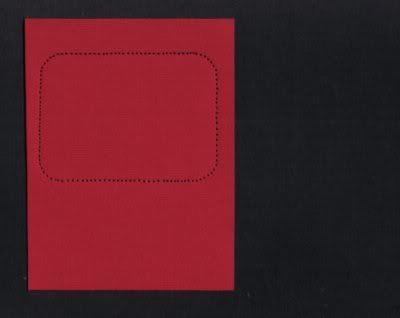 8.
Embellish inside of the pencil markings on the card base (green).
You can add a message, photo, etc. This will be the hidden portion that gets revealed. Set aside.
(
IDEAS
: You can simply add a cardstock sticker sentiment, or use temporary adhesive to add a giftcard or cash, sprinkle in confetti, add a funny photo to catch them off guard.)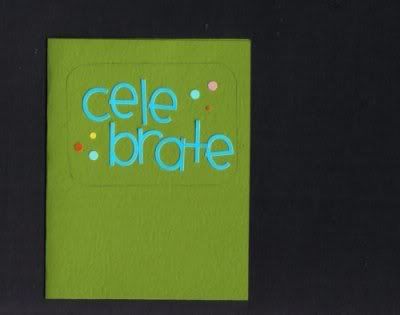 9. Grab your additional piece (red) of cardstock.
Use an Xacto knife or very sharp fine-tipped scissors to cut the lower RIGHT corner of the perforation
to allow a place to attach the pull tab. Then,
attach the pull tab of your choice.
Be sure the pull tab is attached firmly to the corner so when it is pulled the perforation tears away. You can add "lift" or "pull" so they know to pull on it.
10.
Carefully put adhesive on the front of your card
----leave adhesive off of the embellished message area.
I DO NOT recommend using a liquid adhesive
since it tends to seep. (see black scribbles in sample for adhesive placement)
(
NOTE
: if you are inserting money, a gift card or confetti------NOW is the time to place it on top of your hidden message----keeping it within the perimeter of the pencil markings.)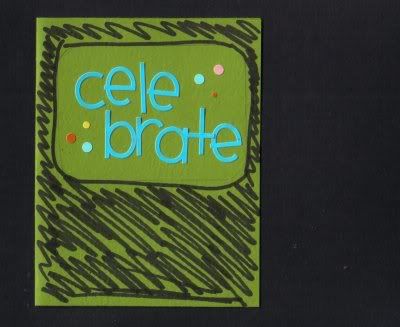 11.
Lay the additional piece (red) over the adhesive
on the card front being sure that you
MATCH the location of the traced template areas
----you don't want it on there upside down, LOL.
12. Now,
embellish the new front of your card
and it's is ready to send!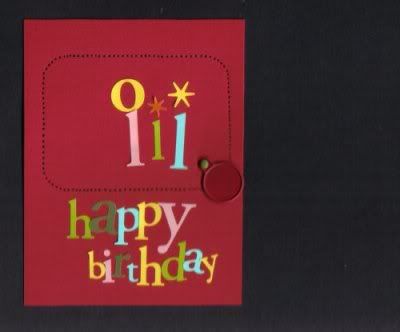 if you make one, link me up in the comments so i can see! ENJOY!