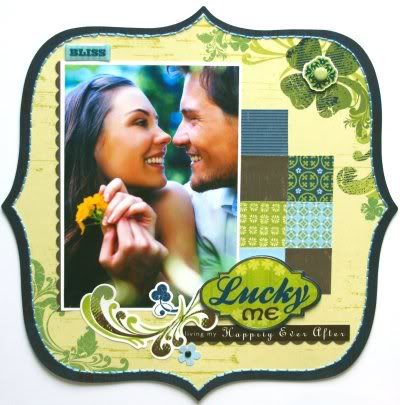 (Supplies: Adhesive - Tombow, Paper/Stickers/Embellishments - Little Yellow Bicycle, Floss - DMC, Stock Photo)

i'm back again with another peek from Little Yellow Bicycle! this time it's
LUCKY ME
. i've been scrapbooking quite some time now and i've never seen a company do a spin quite like this on a holiday type theme. so unique!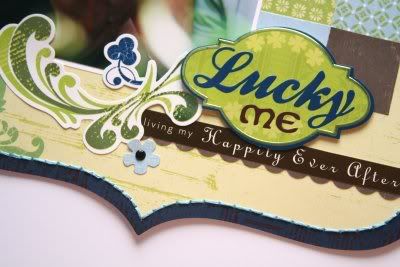 but, as you can see from the cardstock sticker set below, Little Yellow Bicycle has put an incredible spin on the idea and covered a wide variety of topics with this collection. it's perfect for scrapbooking any topic really. and the color scheme is such that it's a great match for masculine & feminine layouts.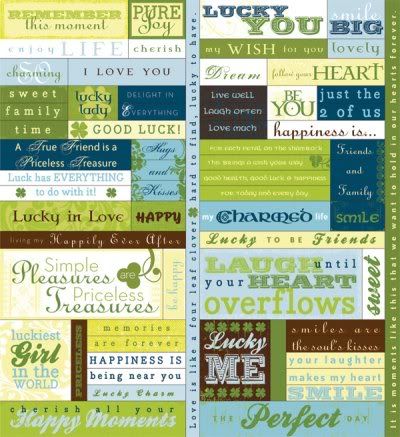 again, they have irresistible clear accent pieces! i loooooooove using these for cards especially.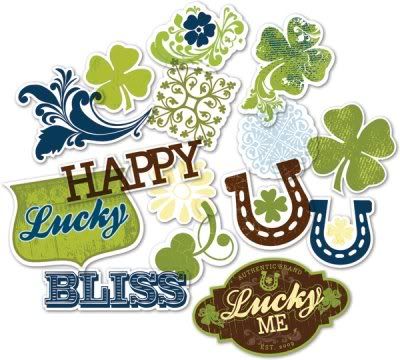 a paper from the set showing the color combo. the pale blue mixed with the royal blue & lime is perfection.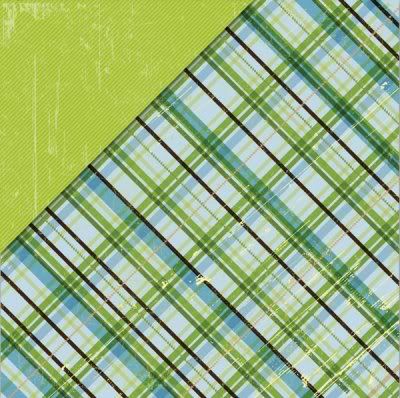 and of course there is cardstock sticker pieces that are slightly foiled---love that subdued foiling.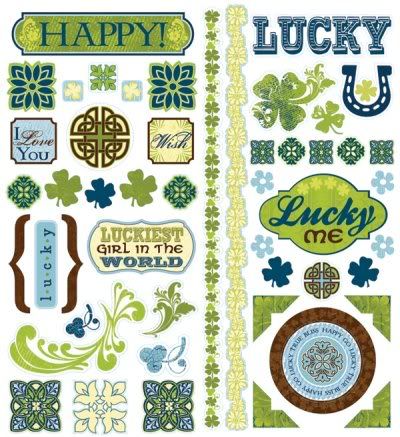 and chipboard pieces....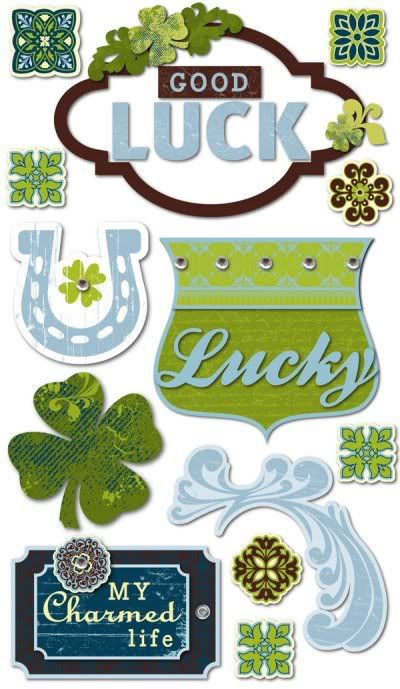 and....and...and.......there is SOOOOOOOO much more! click on over to the site to see the
entire Lucky Me collection!
you can see more projects in the Lucky Me gallery by clicking
HERE.
i think it is PERFECT for adding in another accent color too. i tried my hand with the same design but using orange as an accent. i can't wait to try this collection with a bit of a light rasberry color when scrapping pictures of my girls.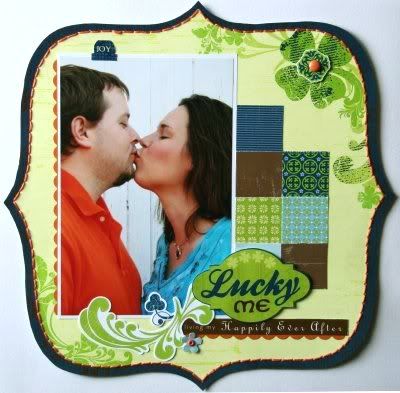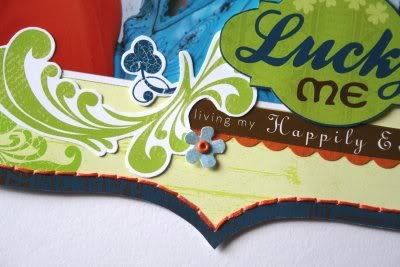 i'll be back with more sneaks soon!
in the meantime...........who's never tried Shutterfly? if not, email me (link under my photo!).
i got an email asking for referrals to send
three friends
a code to try a FREE 20 page 8x8 photobook. they are FABULOUS! i'll try to do a little review on the ones i've made later today/tomorrow.
ttfn!