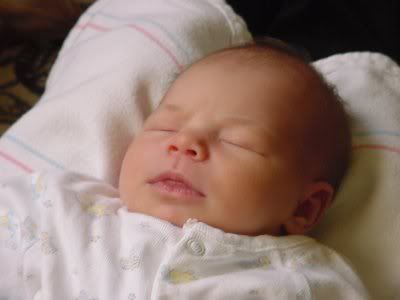 January 26, 2002...
eight years ago today, she was born.
7 lbs, 7 oz. at 7:07AM
then, i blinked.
and now she's EIGHT. eight!
how in the world did that happen!?
sassy. quirky
(oh, so quirky)
. hilariously funny. clumbsy. dynamic. passionate. creative. brilliant. these are all appropriate words to describe her.


she's also full of attitude
. very particular. emotional. sensitive. shy. very sweet. and dramatic.
very, very, very dramatic.
and has an energy level that could outlast the energizer bunny. no lie.
did i mention that she's emotional?
and dramatic?
there are days where i've thought i'd never make it to see her get another year older.
her meltdowns drain me.
but her smiles?
they save me.
i believe that God gave her that smile to keep me from losing my mind.
raising her is hard.
but oh so rewarding.
ashlyn rose, you'll always be my baby.
i love you sweetheart!
even on the days when it's hard.
even when you challenge me more than i've ever been challenged before.
you made me a mommy.
and i LOVE being
your
mommy.
xoxo.
a look at the past 8 years.......