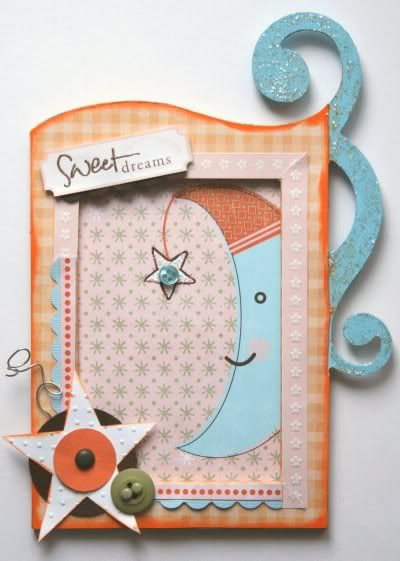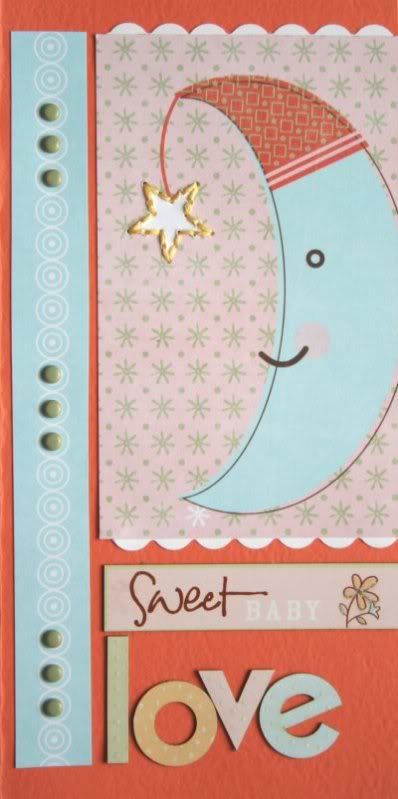 i often get asked what my favorite adhesive is for scrapbooking.
and people are always surprised when i say
Tombow Mono Multi
. reason being? because it's a liquid adhesive. i think a huge majority of scrapbookers use a tape runner or sticky tabs....double sided tape even. i always hear...."liquid glue is way too messy."
i think not!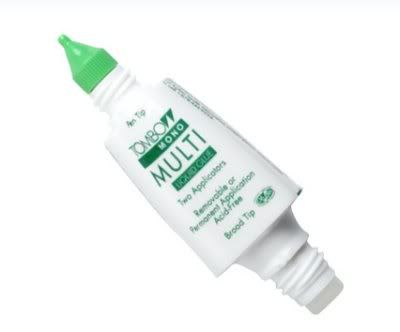 why do i love
Tombow Mono Multi adhesive
? let me count the ways....
it has dual tip action....one end for fine line work such as adhering punched strips from my Fiskars border punches without gooping globs everywhere, and one broad tip for applying gooping globs and spreading with the broad tip such as edge to edge coverage for say covering a mini album
it has dual function....as a wet permanent adhesive AND if you apply and allow to dry before pressing paper to paper it works as a temporary adhesive. how cool is that! my favorite way to use it as a temporary adhesive is to squeeze out small drops onto waxed paper, allow to dry and voila! i have my own handmade glue boogers, errr, um, gluedots! no more fear of running out of gluedots at 2AM
one bottle....retailing for around $2.99 has staying power! i seriously just completed 25 layouts and 7 cards for karen foster with one bottle and i STILL have glue left. don't let the small bottle deceive you!
i haven't used any other adhesive in the last 4 years! i swear. it's my go to adhesive for everything and i include it in every class kit when i teach.
it adheres my buttons too! um, yeah. love that!
and paper to wood---no specialty glues needed baby! looooooooove it.
they have an uber cool blog.........check it out!
in other news........Little Yellow Bicycle gave me the go ahead to share some sneak peeks.
the two in this post, BOTH made using Tombow Mono Multi (getcha some!) are just the tip of the iceberg. can anyone guess which paper is my favorite? LOL.
i'll be back soon to post a more proper (and extensive) review of this Snugglebug release!
TTFN!