are you still looking for a fun way to involve your kids in making valentines for your spouse or the grandparents?
if so, i have a super cute and super quick tutorial that will definitely please the kiddos making them and the parents/grandparents receiving them!
Supplies:
cardstock
patterned paper scraps
pink or red craft paint

adhesive
scissors
1. Cut neutral cardstock (white, cream or tan) into 2" squares.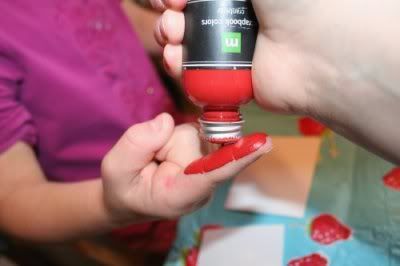 2. Grab a kid and squirt a small amount of paint on their dominant index finger.
(NOTE: I like to poke a hole in my old Making Memories paint bottles to control the flow of paint better.)

3. Spread paint evenly to cover the finger.

4. Stamp finger in the center of a cardstock square at a 45 degree angle.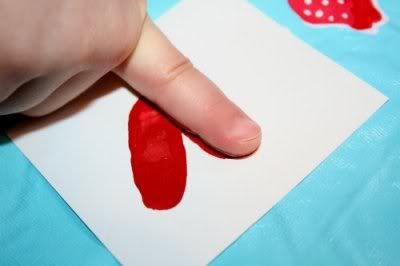 5. Repeat steps 2-4 making the second fingerprint at the opposite angle.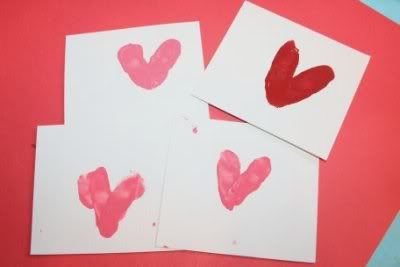 6. Set aside and allow to dry.

7. Use as an embellishment on a simple card as shown above.

that's it!

cute, simple and meaningful!
for more cute handmade valentines ideas, check out
this post
on Sharyn's blog. fantastic ideas!