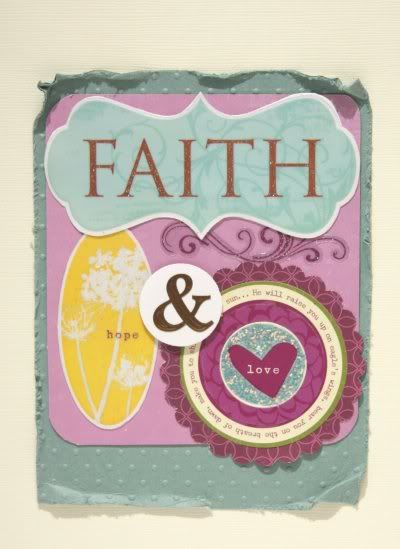 (Patterned Paper & Clear Glitter Stickers from the Album Elements "Faith" Collection by Little Yellow Bicycle)
a few days with no blogging and i honestly don't know where to start. it was a packed-full weekend, but enjoyable nonetheless.
to sum it all up:
the girls got new haircuts and they look adorable.
i finally gave up on fighting with Best Buy over their shotty service fixing my camera.

they've had it 35 days, and

it's been sent back 3 times

and still isn't fixed. i purchased a service plan that says after the 4th time fixing the same problem they owe me a new camera. after the third time they tell me "oh, they aren't fixing that because it doesn't interfere with the function of the camera." ummmmmmmm, hello. i think being able to open and close the battery door interferes with the function of the camera. you gotta be able to get the battery out. derrrrrrrrrr.
so i gave up. brought my camera home and will be taking it to a professional camera store.
conclusion: DO NOT waste your money on Best Buy service plans----unless you want a major headache. i will be making a report with the BBB.

moving along...........
saturday we started ashlyn's treatment and YOUR PRAYERS WORKED! thank you.
she swallowed the pills like a pro. had absolutely no ill effects at this dose and is doing well taking the daily folic acid pills too.
wednesday evening we'll go for some bloodwork and if all is well, her dose will increase a bit for fridays treatment.
wednesday's bloodwork will be exhausting. she has a major aversion to needles and it usually takes two of us to hold her down to keep her from kicking & thrashing about. we're hoping this time is different.
moving along.......
this week is all about prepping for her birthday party.
yes, her birthday was jan 26th.

no, we haven't had her party yet.

she gets slighted every january being that it's the busiest of busy for me with the tradeshow assignments that i do.
we're having a pool party! at a hotel. she is beyond thrilled.

let's see...what else? ooooooh, i went shopping!
did ya know, i hate to shop?
i got this....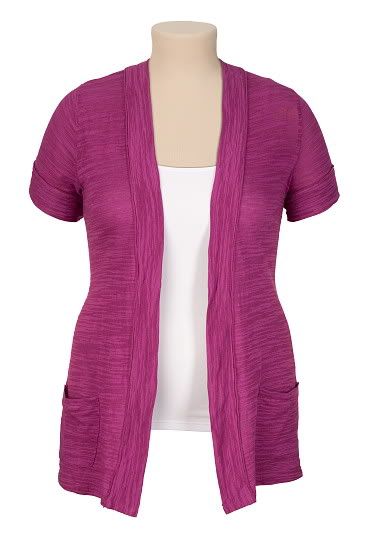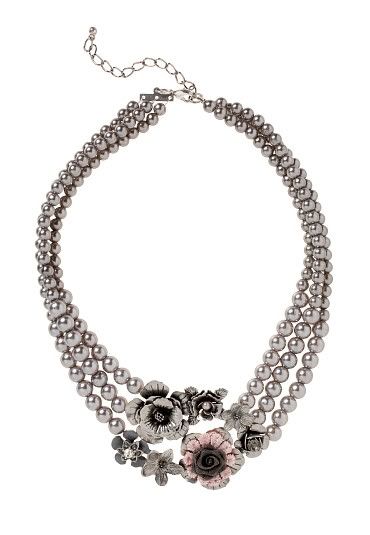 and another necklace, 2 pairs of dress pants, and 2 other tops!
if you know me. and know how much i hate to shop. this much success in one trip is a blessed miracle!
AND it was all FREE. well, free to me. :) thanks to a giftcard from Christmas. thanks Dad!
wanna see a closeup of that card?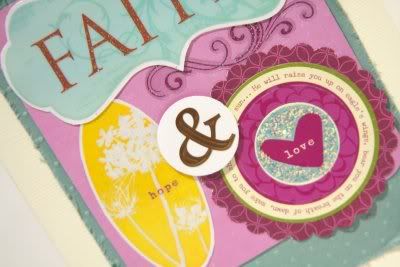 i'm sure some of you are cringing right now because it's so purple. i've discovered most scrapbookers have a strong aversion to the color purple.

i don't understand.

*shaking head*

my childhood bedroom was painting purple, with a handmade purple quilt on it. i used to loooooooove purple.

but now the color red has taken over the favorite spot.

moving along....



yesterday, our bed broke.

now the boxspring/mattress are on the floor within the frame/headboard/footboard which makes it more firm---a blessing for my back.

conclusion:

i wish the bed broke sooner!



wow. this is a whole lot of crazy random. and yes, this is what it's like to live in my brain.

focus. i need to focus.
how was your weekend?