that's how many pictures we took yesterday.
seriously.
286 in one day.
just another day that i'm trying not to miss the little details.
filled up my 1GB memory card for the first time.
felt good.
we "discovered" this little park off pickerington road---thanks suz. gorgeous scenery even without the trees in bloom. can't wait to see it mid-spring. anywho....a creek with trickling waterfalls, an old covered bridge, lots of character. ashlyn got a total kick out of being able to stomp in the water with her rainboots.....until she went too deep and the water and some pebbles got into them. then it was hysterics. oh my. a day wouldn't be complete without one of her signature meltdowns. my all-time drama queen. love her anyway. =)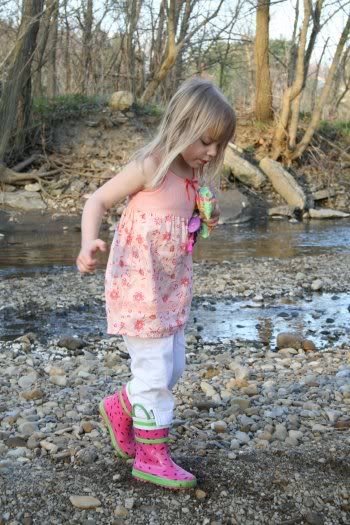 we were attempting to get a family picture to send with easter cards, but folks, this is as good as it gets! gotta love it though. a true representation of our lives......always joking, mixed with bunches of love (and slobbery baby kisses), and everyone going in their own little direction. perfect chaos!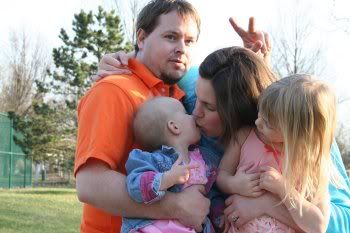 highlight of the week: walking the 4 mile trail with suzi over at Three Creeks Park and watching emma eat her first ear of corn.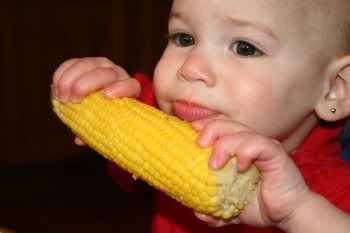 disappointment of the week: finding out that a wrong piece of information was sent for a rebate, disqualifying us for the triple rebate.....thus dropping the rebate back by about $215.
blessingS of the week: getting a call today about said rebate stating they would accept a scan of the owner manual with the serial number on it...........free babysitting by suzi so i could have a dinner out with my hubby.........AND getting a medical "bill" today erasing all debt (which was substantial) for a medical device i had to use for my back. thank you LORD!
okay..........
a few more favorites from yesterday......
miss priss----with no tongue sticking out and no hands on her cheeks. it's a miracle!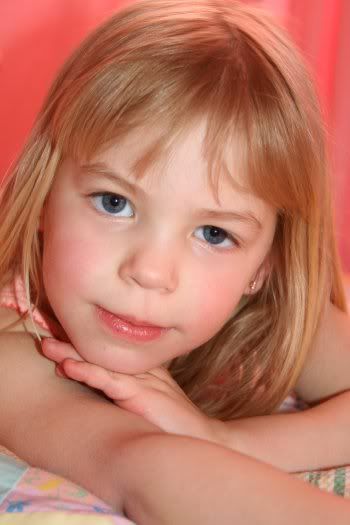 still totally smitten with my hubby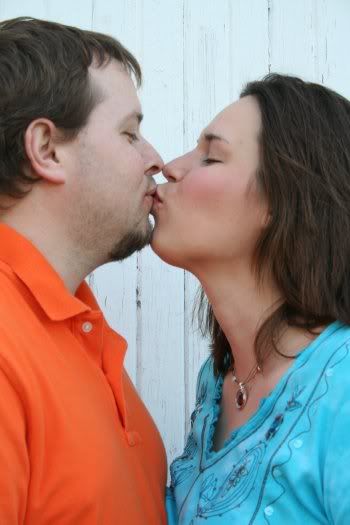 and little miss cutie pie!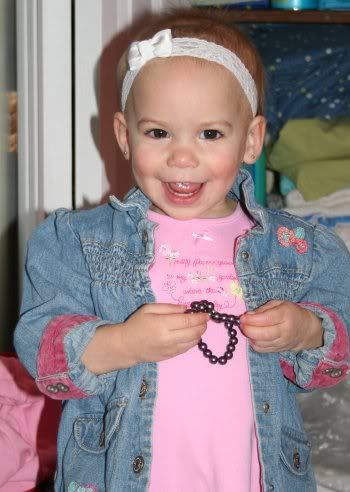 night folks.
i gotta get some work done.
t