sheesh. it's been so long that i don't even know where to start.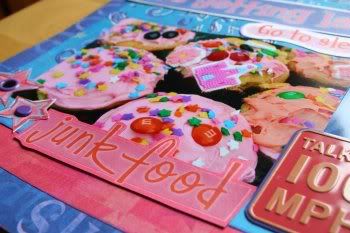 big sigh of relief.
another deadline come and gone.
i absolutely looooove what i do, BUT 32 projects in 3 days is entirely too much.
after a major deadline i always feel miserable. energy tapped dry. creativity zapped. nothing left.
i was able to juggle it all this time WITHOUT much stress.
that's success people.
in the midst of the deadline, we got in a date night, a family outing, a playdate and i snuck in a girl's night out topped off with an artist date. i feel full. full of life, full of ideas, just not full of energy, LOL. seriously i could sleep for days.
friday afternoon, we had a family day out. after lunch we drove up to westerville to inniswoods gardens---it's a part of the Columbus Metroparks. (tried to get a link up for you, but their server is down). anywho....for those that live in columbus, it is comparable to Dawes Arboretum. just gorgeous. the landscaping is beautiful with different areas for different types of flowers. they have a small waterfall with the water trickling down into a rambling brook that runs right alongside the walkway. just very peaceful and relaxing. they have lots of fun activities for the little ones throughout the summer---a Little Sprouts program where they teach them all about gardening.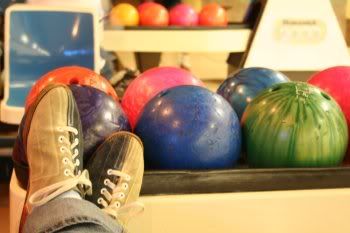 friday evening doug and i went out bowling with some of his co-workers, thanks to suzi-Q babysitting for us. yeah, i'm not so good at bowling anymore. but i did wow them all with my ambidextrious abilities, heeheee. first ball, bowled left handed--second ball, bowled right handed--good times. first game i bowled 62, second game i bowled 121....doug only beat me by 4 pins.
after ashlyn found out we went bowling without her, she was a bit disappointed. so we fixed that real quick. we took her out to do some bumper bowling saturday afternoon. it was a hoot. her first time bowling and she got a higher score than me--of course she was on a bummer lane and i wasn't, but it was pretty cute. after every ball she rolled, she would jump up and down and say "yes! i did it!" she even got a strike! and check out her outfit! dude. she is soooooo into being independent and getting herself dressed and ready---even if she doesn't match. and she is totally into accessorizing......hahaaaa. check out the pink shades, the enormous bead bracelet, you can't see, but she has a princess crown hugging her thigh and a calculator the size of a 4x6 photo shoved in the waist of her pants. she makes me laugh.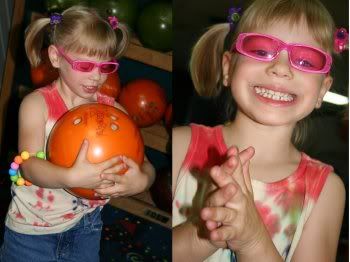 we are
still
in the routine of miss em waking up 2 times through the night. this has been going on for months. i feel like i have a newborn again---geesh. it's a combination of a growth spurt, cutting molars and night terrors. ack. not pleasant. but then again, this may very well be our last baby so i'm savoring every moment that she allows me to snuggle her and rock her back into a sleepy slumber. it won't last much longer.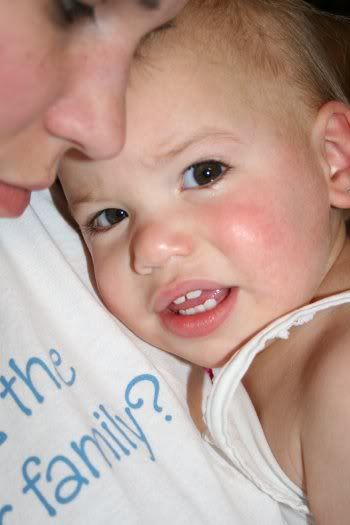 i still have so much more to share....but the kiddos are needing my attention!
check back tomorrow!