i'm in a state of neverending gratitude towards karen foster design. i've been blessed beyond measure to work for such an amazing company that treats their designers like royalty. seriously.
mr. UPS delivered 3 enormous boxes to my doorstep today. 11lb box. 38 lb box. and a 27lb box.
so i open it up to find ALL of this:
49 colors of Prism cardstock in 25 sheet shrink-wrapped packages----that's a TON of cardstock, people!
100+ packages of embellishments
10 chipboard spiral and ring-bound albums
1 Carry All tote
1 Fold n Go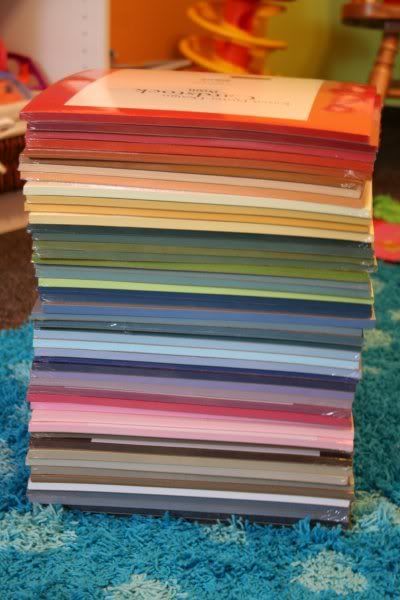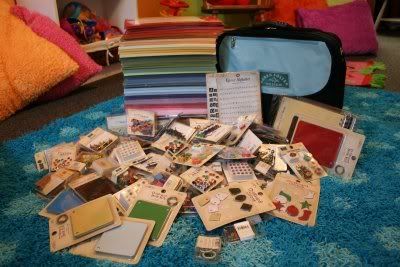 my heart is p
alpitating even still. and i know this is just the beginning-----we've been told there is more on the way.
THANK YOU, THANK YOU, THANK YOU Karen Foster!!
AND
Praise GOD from whom all blessings flow!