yeppers.
fun, fun.
every other thursday i go to school with ash and teach an art lesson.
17 preschoolers (3 and 4 yrs old)
love it.
love it.
love it.
ashlyn really loves it that mommy gets to stay with her.
today, turtles.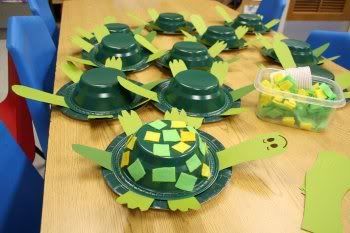 and a little treat i found hanging in the hallway while the kids were washing their hands before lunch.