better late than never.
for a successful "best day ever" party there are a few things you should keep in mind.
so, *if* you ever need to make a spongebob cake----ya never know---here's what you need.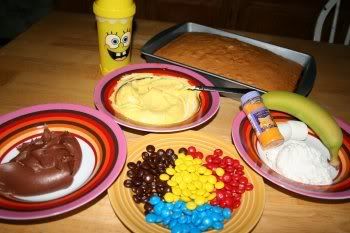 you should end up with something like this...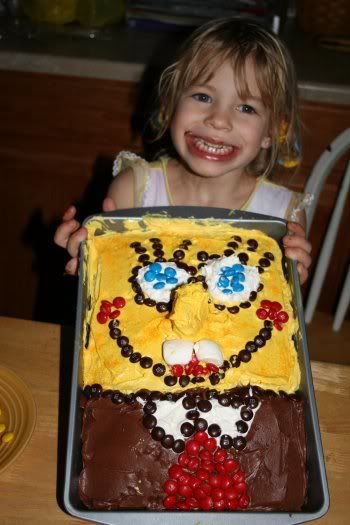 don't forget the candles for the cake or you'll never hear the end of it.
light them and then listen to the prayers *not wishes* going up asking for it to be "the best day ever" every day by your 4 year old princess.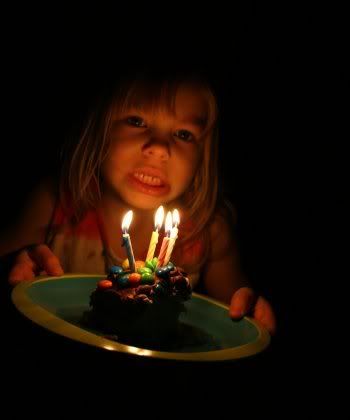 then tie a string around your finger to remind yourself to add "please Lord, don't answer her prayer about it being "spongebob's best day ever" everyday" to your prayers before you, yourself tucker out for the night. because there is no way you would be able to handle this kind of excitement EVERY day.
take time to put curlers in the princesses hair because afterall she needs to look be-loot-ti-ful for spongebob. he can see her, ya know. let her catch a few episodes in the process.
then wake up, take curlers out, get her all purtied up for spongebob and blow up balloons.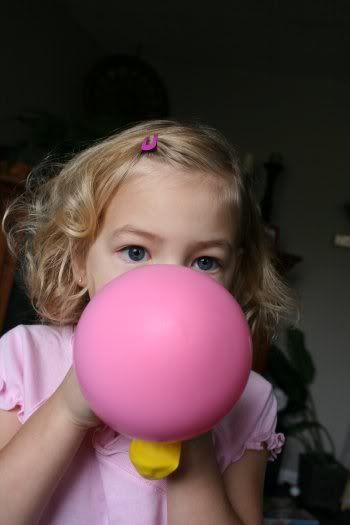 then have yourselves one heck of a par-tay because afterall, it IS "the best day ever!"
one last thing.
pray they don't have another spongebob 24-hour marathon for another 365 days! you'll need that long to recooperate!