with the tradeshow just over 2 weeks away, i'm buried in CHA projects again.
but i wanted to take a minute to catch you up to date on what's happening around here.
we are in fully swing of our kitchen makeover.
the mess is driving me crazy.
but when it's done, it will be lovely!
can't wait.
everyone is recovered from sickness except me.
i was better for a few days, now i'm heading back into the thick of it again.
cough syrup is my friend.
ahhhhhhh.....makes for a good nights sleep though.
travel plans coming up for me to California!!
anaheim is the location of the tradeshow.
heading out a few days early.....with SUZI---so excited about that!
we are planning a trip to disney, a day in hollywood and some time at the ocean!
and the best part........disney is FREE! thanks to a friend who lives there.
yahooooooooo!
so 6 days away from the kids!
just what i need right now.
3 days to play.
2 days at the show....to play some more since i don't have to work the show.
1 day travel on the plane home because of the time change.
anywho.
so here's the pictures i've taken to catch you up!
jan 11
UPS man delivering CHA products. the UPS man must wonder what in the heck i do with the amount of packages he delivers here.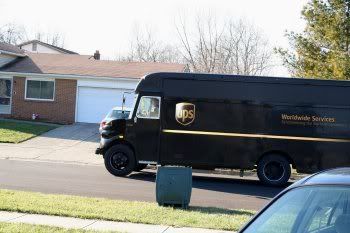 jan 10
ummmmm.....bulk pickup coming in the morning.
thank goodness!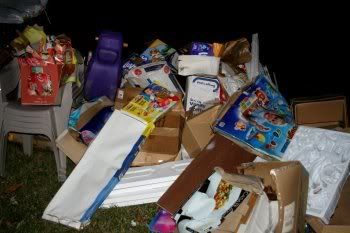 jan 9
mmmmmm......homemade chicken and noodles. this time i added cream of chicken soup to it and it made it sooooooo much better! i am so glad i grew up with women in my life who loved to cook and took time to teach me how.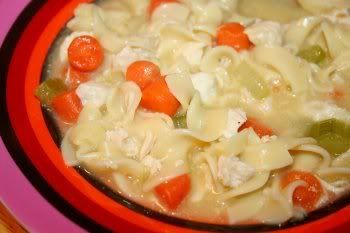 jan 8
"i have an idea" said ashlyn. "let's dump all the toy baskets in the middle of the playroom floor." she later decided it wasn't such a good idea when she had to clean them all up and sort them into their proper baskets.
jan 7
my favorite wall in my house. it makes me totally happy!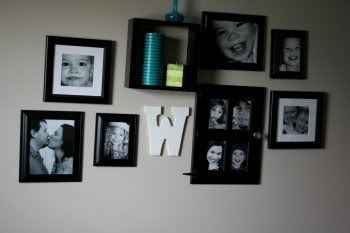 jan 6
the pile of shoes by the front door. can you tell we are always in a hurry both coming and going?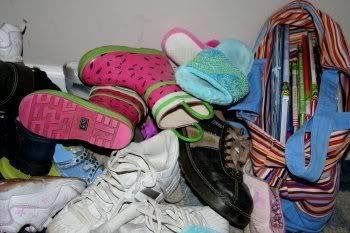 gotta scoot to break up an argument with the girls!
tata.