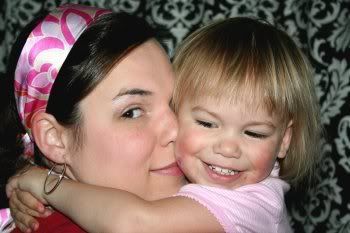 not much going on around here today.
i have a long list of things i should be doing today....like,
folding laundry
making backup CD of the last years worth of pictures
dusting
changing all the beds
finishing one of the many undone painting projects
folding laundry
purging outgrown clothes from the ashlyn's dresser <----which is pretty much ALL of them
paying bills
grocery shopping
folding laundry
ordering pictures
designing two online class projects with instructions for www.daisydspaper.com
folding laundry
weeding the flower beds
folding laundry
but i don't want to do any of it. how's that for being motivated?
if nothing else, i really should fold my laundry.
it outta control.
but it's all CLEAN!
so it can't be that bad, right?
(just agree, okay.)
doug and ash spent last evening and a few hours this morning at Fort Rapids Indoor waterpark thanks to some friends that had extra passes for FREE! what a HUGE blessing. lots of sensory input for her---at first she was extremely overwhelmed, but eventually got settled down enough to enjoy herself. now they are enjoying a BBQ.
so it's just me and my little love bug home. snuggling, watching toons.
(hey, dad. i blogged 4 days in a row!!! GO ME! hahaaahaaa.)