self-portrait drawn 9/5/2007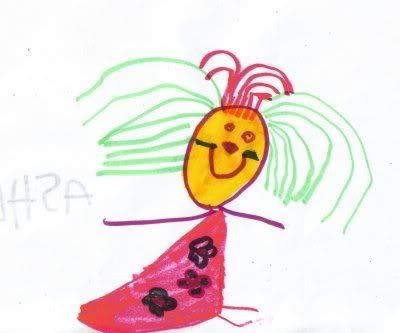 another self-portrait.
don't you just love her perception of proportion.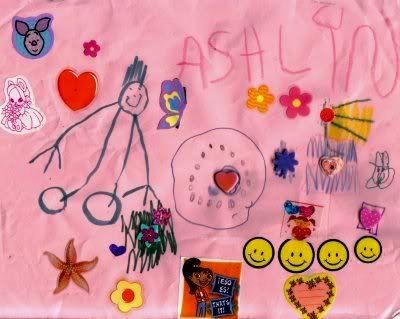 her favorite thing to draw...butterflies.
picture she made for me the night i was in the ER not too long ago.
this one didn't scan to well...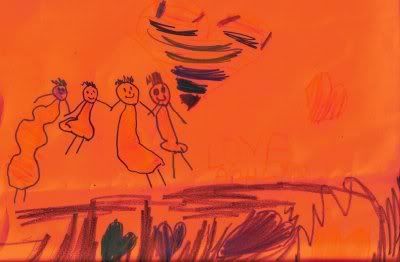 smiling flowers.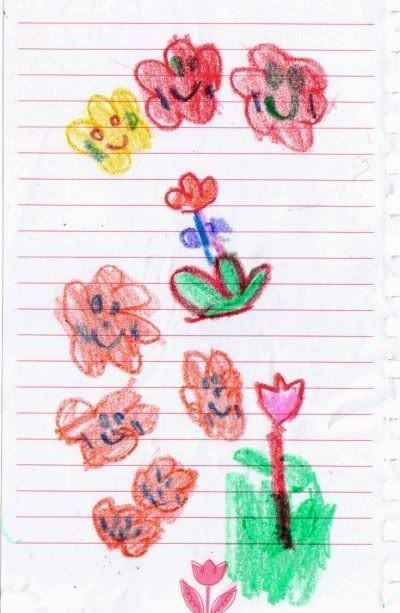 she's constantly making pictures with 5 people in them. when i ask her who is in the picture she always names each of us and big grammy.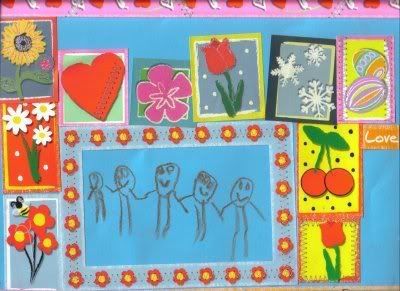 here's another.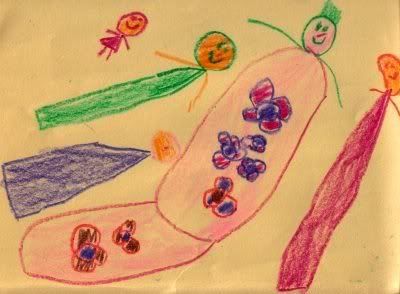 and last one for today...