and her not so pretty mouth full of......hmmmmmm.......what exactly is that?
any guesses?
here. let me spare you the brain cramp.
it's a lovely handful of this...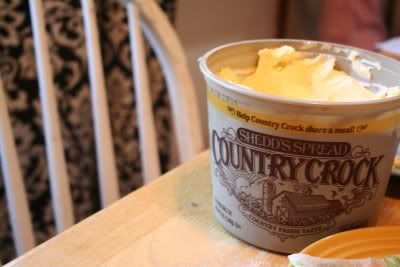 oh, and she's not partial to just the tub of butter.
she'll gladly unwrap a stick of the artery clogging yumminess and take a bite.
ick!
but word has it that it is an inherited trait.
from little papa.
(and i would insert a picture of him here if i had one. *ahem* it's time for that photoshoot dad.)