so, if you were wondering where i've been, we were go, go, go all week last week gathering essentials for ashlyn to take the place of a flowergirl who couldn't make the wedding. it's been busy around here to say the least....we're now in the recooperation stage.
the wedding was this past weekend and it was absolutely gorgeous!
i know everyone has been patiently waiting for me to update this thing with pictures, so here ya go.
trying to calm pre-wedding jitters with a little coloring book activity. (this is also the best picture i have of the up-do i did to her hair saving us a ton of money.)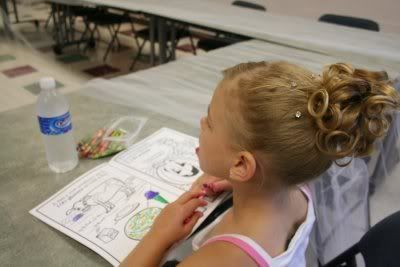 a few pre-wedding snaps.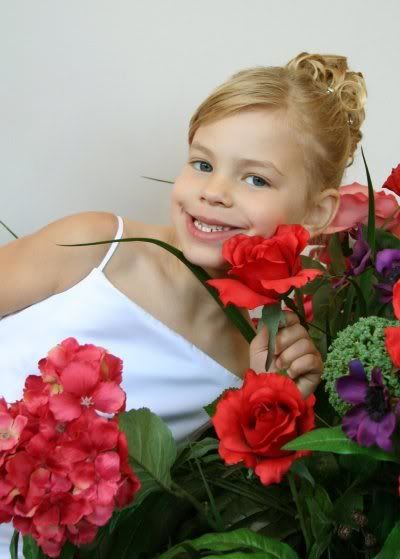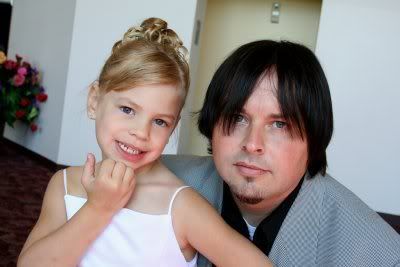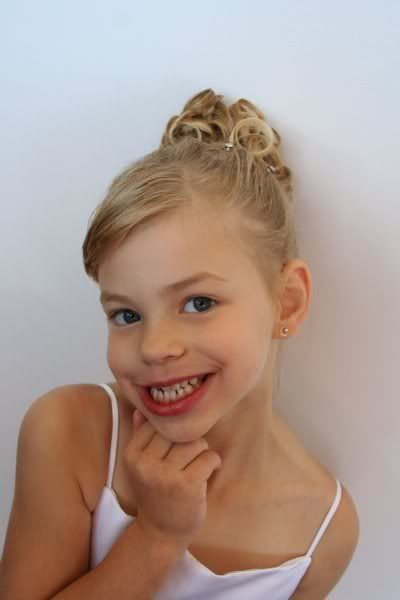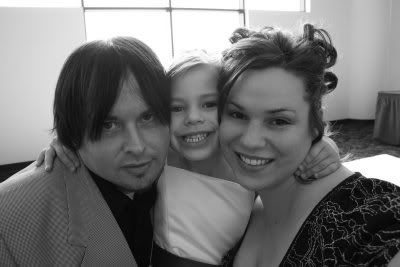 a few words of encouragement from the jr. bridesmaid (and the best picture i have of the back of her dress)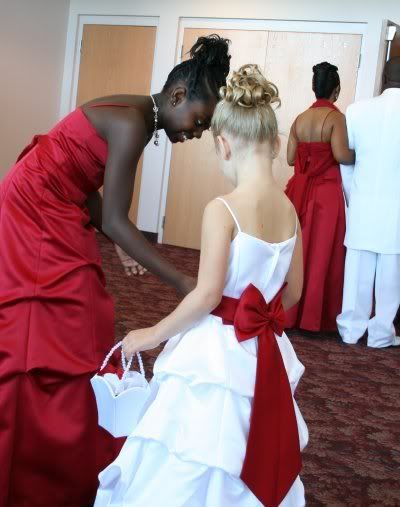 this is kisha.......total sweetheart. (and my favorite picture of all i took)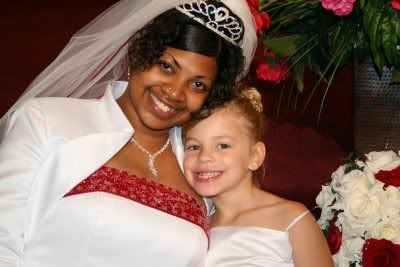 yes. ashlyn ate all of these chicken wings and then some. she is her father's daughter.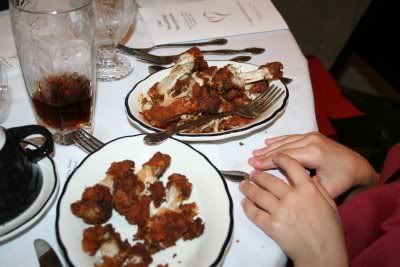 and she was all about the dancing, which totally surprised me. it was so cute watching one of lonnie's (kisha's husband) sister teach her the cha-cha slide.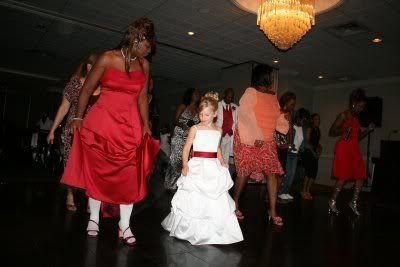 and onto other photos from the past week or two.....
big papa came over for dinner one night. the girls hadn't seen him in a few weeks because we were so busy, but they totally enjoyed his company.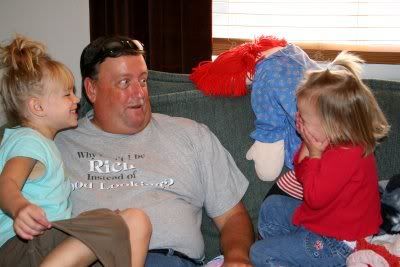 ashlyn and emma have been playing a little more independantly lately which i thought would be a welcomed changed, but they've taken a liking to destroying the cleanliness of the bedrooms in the process. but this one, made me laugh out loud. every surface of the room covered in pillows, including the bed. pretending they were jumping off a cliff into the clouds.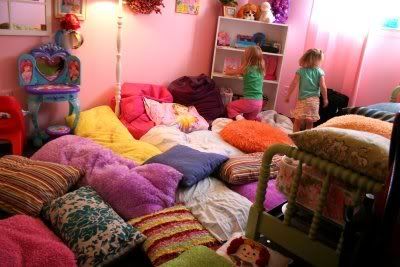 some unexpected things i've come across lately. who needs a boy when you find things like this.....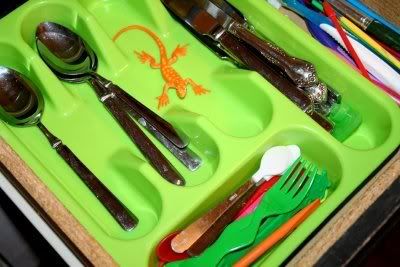 and this...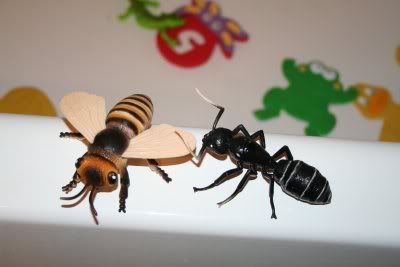 i've managed to fit in a little creative time and been getting reaquainted with my sewing machine in the process.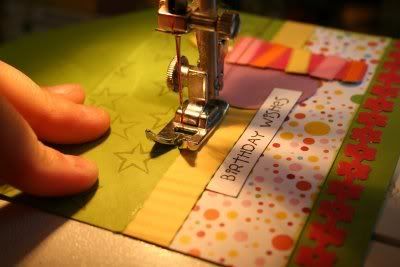 emma has become quite the little daredevil. she rides this scooter, standing up, down the slope of our driveway toward the garage trying to race ashlyn.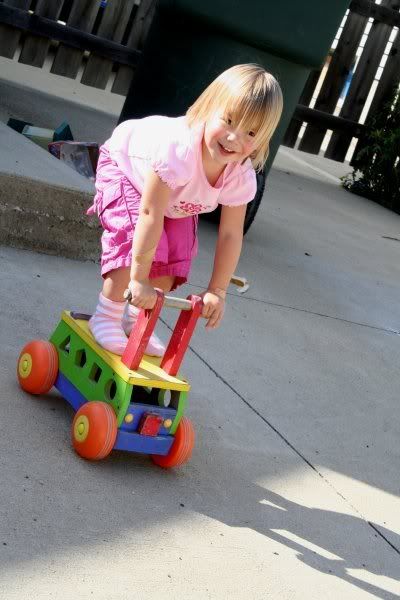 lookie here. no training wheels! about 2 weeks ago, we looked out back and noticed ashlyn on her bigger bike riding along the front of the garage with one arm out toward the garage to catch her if she started to fall and trying to ride a bide with no training wheels. so for the next several days that's all she wanted to do was try to stay balanced for long periods of time each time she tried to ride. pretty much teaching herself how to ride with no training wheels. it was a turning point for her, because she is pretty much terrified of any change at all so for her to be willing want to take the risk, on her own, was huge.