we're doing lots of handmade stuff this christmas. fits the budget better. here's garland i plan on making with the girls soon. because goodness.......i'm tired of picking up those darn pompoms off my studio floor every time ashlyn digs through her craft stuff. besides that---it's CUTE! we'll string it on the tree in their playroom.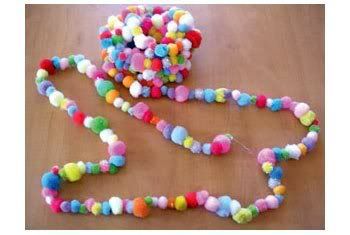 inspiration & instructions from:
Pompom Garland at Kiddley.com
and here are some other ornaments i made friday night.
first the pinecone....instructions found
here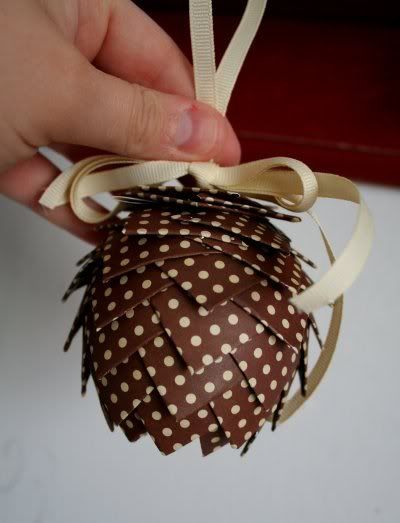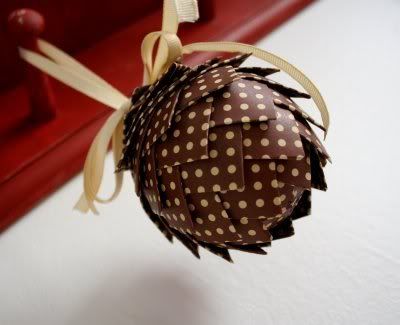 and then this: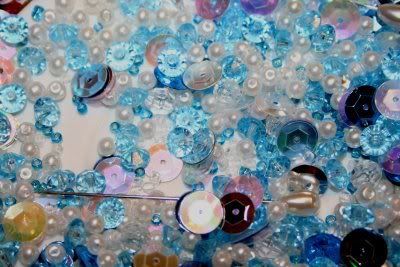 turned into this: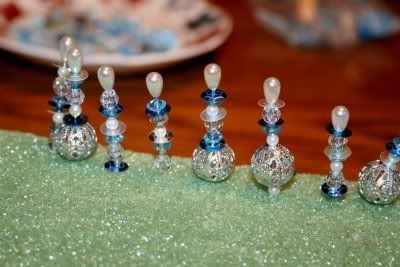 which then turned into this: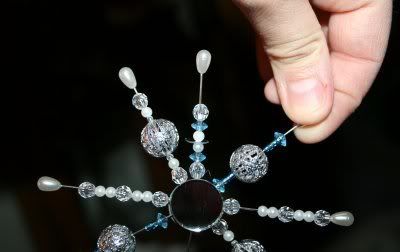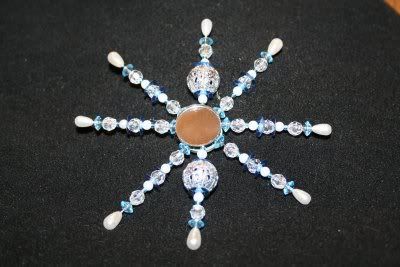 AND Ashlyn's favorite food EVER!
(with a major lack of photography skills---sorry for the dark photo)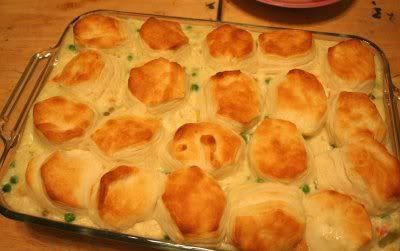 Homemade Chicken Potpie
1/3 cup margarine
1/3 cup chopped onion
1/3 cup flour
1/4 tsp pepper
1 (14 oz) can chicken broth
2/3 cup milk
1 can mixed vegetables, drained
2 cups, cooked and cubed boneless, skinless chicken breast
top/bottom piecrust or 1 can biscuits
In a medium saucepan, melt butter over medium low heat. Add onion and saute until translucent. Add flour and stir to mix well. Add in milk, chicken broth and pepper, increase heat to medium-high. Stir constantly with a whisk until mixture starts to boil. Once boiling, continue to stir for 1 minute. Remove from heat and stir in chicken and veggies. If using a pie crust, place one crust in the bottom of a casserole bowl, fill with chicken/veggie mixture, top with other crust, pinching at the edges to seal. Prick with fork for vent holes. Bake at 350 for 30 minutes or until crust is golden brown. If using biscuits, place chicken/veggie mixture in a casserole dish, top with biscuits and cook according to biscuit package directions. Yield: 4 servings. (NOTE: for the picture above, i doubled the recipe)
i'll be back tomorrow with answers to some christmas questions and some homemade gift wrapping ideas.